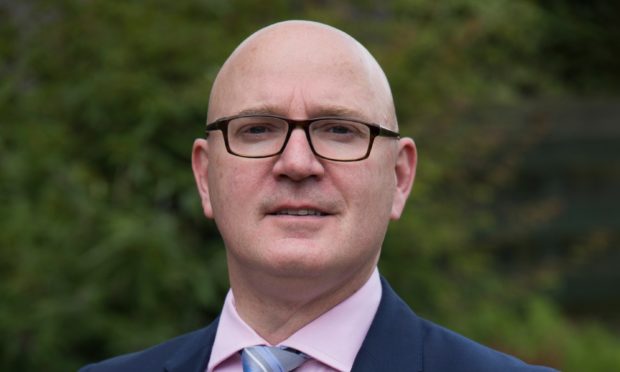 An MP suspended from the SNP amid anti-Semitism allegations has defended a decision to make his maiden speech on Holocaust Memorial Day.
Kirkcaldy and Cowdenbeath MP Neale Hanvey, who currently sits as an independent, spoke about the UK Government's record on the NHS during a debate at Westminster on Monday.
Mr Hanvey, a former nurse, was suspended from the party in November over comments he made on social media more than two years ago but has strongly denied being anti-Semitic.
He has apologised "unreservedly" for his posts and an SNP investigation is ongoing.
The timing of his speech, coming as the world commemorated the millions of Jews and others killed during the Second World War, and the fact he appeared to be supported by SNP MPs sitting near him, came in for criticism.
Former Labour MP Paul Sweeney was one of those who took to Twitter to condemn those who backed him.
He tweeted: "Disgusting to see several SNP MPs supporting a Member of Parliament standing amongst them on their benches who remains suspended from the party under investigation for alleged anti-Semitism. On Holocaust Memorial Day."
Mr Sweeney's comment was dismissed as "nasty politicking" by SNP MP Joanna Cherry but he was supported by several people who said the timing was inappropriate.
Mr Hanvey said he had simply chosen to speak during an NHS debate because of his background in healthcare.
"I was speaking in a debate that was relevant to my experience," he said.
"I made it clear in my apology at the beginning of this that I hold absolutely no anti-Semitic views whatsoever.
"I'm working closely with senior figures in the Jewish community in Parliament to gain a deeper understanding of the concerns they had and how best to remedy that situation.
"I don't get the purpose of Paul Sweeney's tweet. I don't get what he was trying to achieve."
An SNP spokesman confirmed disciplinary procedures against Mr Hanvey were continuing.
"Mr Hanvey remains suspended prior to a complaint being heard under the SNP's disciplinary code," he said.