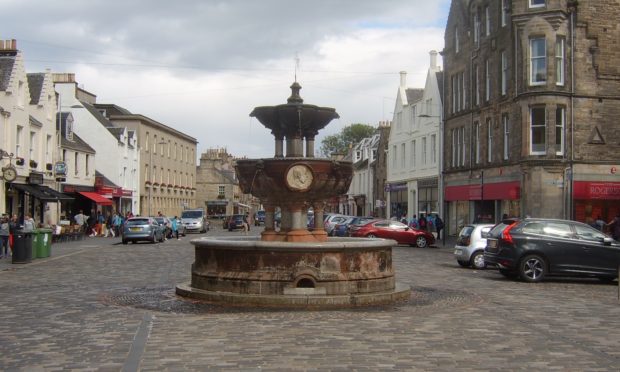 Parking is to be banned around a historic fountain in St Andrews amid fears it or a pedestrian could be hit.
Vehicles parking around the Whyte-Melville Memorial Fountain on Market Street have prompted concern among local residents.
Fife Council intends to introduce a "no waiting at any time" restriction around the recently restored structure after promotion of a traffic regulation order was agreed by the north east Fife area committee.
A report by traffic management lead professional Colin Stirling said: "Vehicles are being parked, causing obstruction and carrying out careless manoeuvres, risking injury to pedestrians and damage to the fountain.
"This location has been assessed and following consultation with Police Scotland, local councillors and parking management team it has been agreed that additional waiting restrictions should be introduced to better manage and control parking in this area."
The fountain was erected in 1880 in memory of Major George John Whyte-Melville who died in a riding accident in 1878.
It fell into disrepair in the 1930s and was used as a flower planter until it was reconnected and became a working fountain once more in 2015.
The Friends of the Whyte-Melville Memorial Fountain led a campaign to allow remedial work on the landmark.
Welcoming the move to stop vehicles parking right next to it, St Andrews councillor Jane Ann Liston said: "They spent a lot of money on that fountain and the idea of a lorry just bashing into it was a concern."
xxx