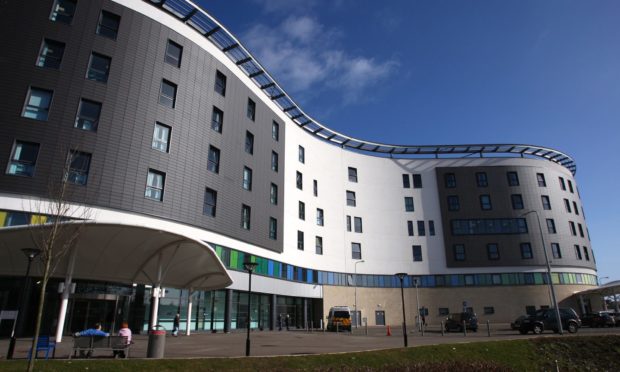 Stubbornly high sickness rates among Fife's health staff are to be examined by a specially-created taskforce.
Managers will be asked to look at particular hot spots and promote attendance after it emerged staff sickness among NHS Fife workers was among the highest in Scotland last year.
The absence rate across the organisation was 5.7% in October but was higher among under-pressure acute sector workers, where 6% of staff were off ill.
In the emergency care department, the figure reached 7%.
NHS Fife said a high level of sickness absence was mental health-related, with long-term absence contributing to the rate within the acute sector.
NHS Fife director of workforce Linda Douglas said she was placing a renewed focus on staff sickness and would be looking to learn from other health boards and public sector organisations.
"We're planning on focused work and looking to establish a short-life working group to see if there is any more we can do to reduce sickness absence as, unfortunately, we're not moving in the direction we would like.
"I'm looking forward to getting under the skin of that."
She added: "There are a number of factors that influence a person being at work or not.
"We will work to look at the type of staff we have, the work they do and the environment they work in.
"It's a really difficult nut to crack but that's not to say we won't give every effort to it."
Non-executive director Margaret Wells said the work of the taskforce would be important.
She said: "I wouldn't like the sense to be we're not doing a lot. A great deal is being done."
She added, however: "In the winter months, with illness around, it's important that if staff are unwell they don't come to work and bring illness with them."
Labour MSP Claire Baker said sickness absence had been a persistent problem within Fife's health service and called on managers to find solutions to keep people well at work.
"Sickness absence has an impact on patient care and other staff working at the hospital," she said.
"There are pinch points in acute and emergency care that must be addressed if we are to see improvements in these figures."