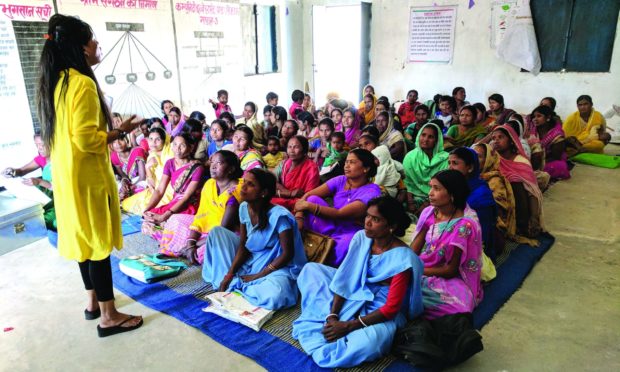 A pioneering project to reduce landfill waste from humanitarian relief efforts has been shortlisted for a global environmental award.
Dirty Girls of Lesvos is one of three schemes shortlisted for this year's St Andrews Prize for the Environment following entries from around the world.
It will compete for a $100,000 (£77,000) top prize against Conservation Through Public Health (CTPH), which works to protect wildlife and human health in Africa, and the SmartFish Group, an organisation that addresses the issue of overfishing.
The runners-up will receive $25,000 (£19,000).
The prize is led by St Andrews University and recognises global projects that make significant contributions to environmental issues with a focus on sustainability, conservation, biodiversity and community development.
The finalists' presentations will be heard at a seminar at the university on February 27 and the winner will be announced that evening.
The award will go to the project which displays the best combination of science, economic realism and sustainability in the eyes of the judges.
Dirty Girls collect good quality wet and dirty clothing discarded by thousands of people fleeing war and terror, arriving by sea on the Greek island of Lesvos.
The team wash, upcycle and reuse the clothes to distribute to those in need and have so far saved more than 1,200 tons of material from landfill.
CTPH focuses on the inter-dependence of wildlife and human health in and around Africa's protected areas through programmes looking at wildlife conservation, community health and alternative livelihoods.
Based in Uganda, it is an award-winning leader in gorilla and wildlife conservation, championing the health of wildlife and ecosystems as well as humans and their livestock.
SmartFish supports fishers' livelihoods while addressing overfishing.
It supports the commercialisation of responsible fisheries products in markets that reward fishermen for the environmental and social values of their fishing.
Previous prizewinners have included a conservation project that aims to protect a threatened population of west African chimpanzees, and a Brazilian initiative that powers communities without electricity.