Nominations now open for Kingdom FM's Local Hero Awards 2020
By
Craig Smith
February 8 2020, 8.30am
Updated: February 8 2020, 9.39am
It's the event that celebrates everyday heroes: the people or organisations who give back to their communities and inspire those around them with their dedication and perseverance.
So who would you nominate?
Starting today, organisers of this year's Kingdom FM Local Hero Awards are on the lookout for Fifers who have done or continue to do remarkable things to ensure the region remains the best place to work, live and play.
The awards ceremony, which will be held in August, brings together people from all walks of life and will pay tribute to the often tireless and selfless work of individuals, groups, schools, businesses and community initiatives who deserve wider recognition.
The bash, which is now in its 13th year, promises to be the biggest and best yet and as the official media partner The Courier is keen to celebrate the achievements of as many people as possible.
With 13 awards up for grabs on the night covering everything from Best School, Best Community Group and Child of Achievement to Volunteer of the Year, Carer of the Year and Unsung Hero, the search is now on to find those Fifers who are deserving of an accolade in 2020.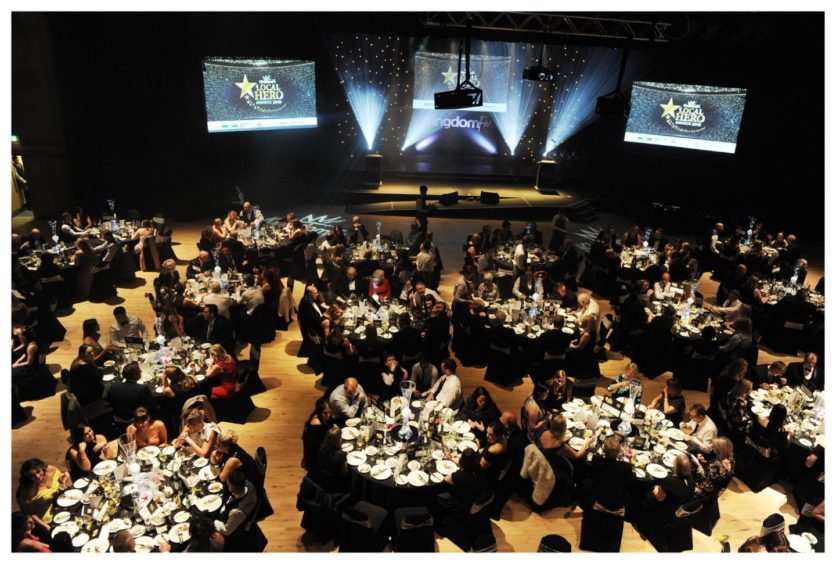 Kingdom FM's programme controller Dave Connor, who will host this year's ceremony with fellow Breakfast Show presenter Vanessa Motion, is excited to hear the stories behind the nominations.
"The Kingdom FM Local Hero Awards really do take you on a journey and are something the whole team gets behind to ensure it's a night to remember," he said.
"It's a real privilege for Vanessa and I to host the night and we can't wait to take to the stage again this year."
Last year's event included a visit from Oor Wullie and memorable performances by Wet Wet Wet front man Kevin Simm and the Leuchars and Rosyth Military Choir.
This year will feature incredible musical entertainment and plenty more surprises.
Vivian Clarkson, Kingdom FM's event co-ordinator, said: "The calibre of nominees we receive each year is testament to the phenomenal things Fifers are achieving throughout the year.
"As a station we love being able to put those who deserve the recognition on a pedestal and highlight their story, making them the real stars of the night."
Last year's Outstanding Achievement Award went to retired Burntisland teacher Elaine Wyllie MBE in recognition of her contribution to the health of children across the world. She started the Daily Mile project in 2012, which has since spread to 65 countries.
Other highlights on the night included ex-soldier Ben Donnachie, who set up the Warrior Academy for Rehabilitation, taking home the Unsung Hero Award; Provost Jim Leishman handing out the Provost Award to the King's Theatre project in Kirkcaldy; and the inspirational Katie Pake, who has overcome adversity since being diagnosed with cancer, winning the Child of Achievement Award.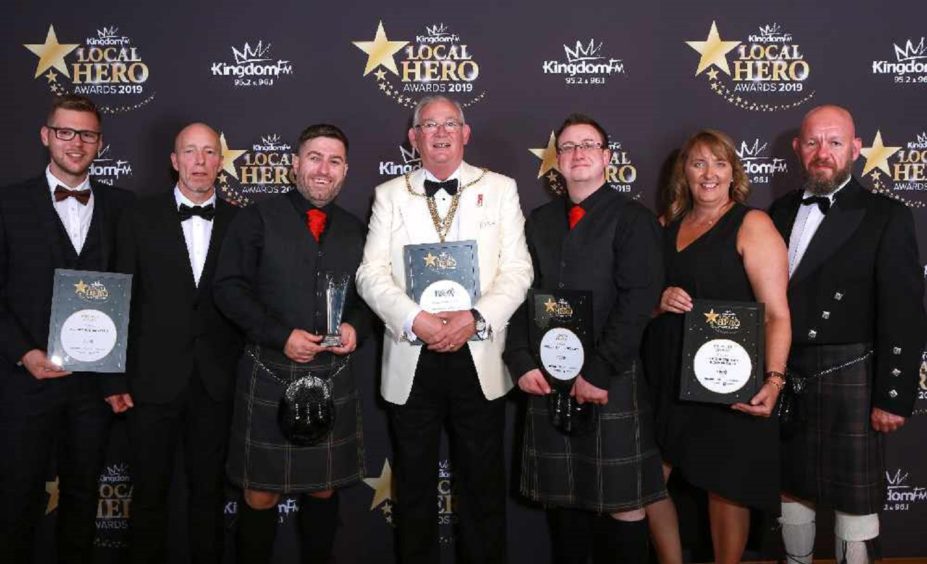 The 2020 event sponsors are Stagecoach, It's Beds and Pine, Port of Rosyth – Forth Ports Scotland, Velux, Optos and Owen Buchanan Builders and Skips.
Tony Chalmers, Kingdom FM sales manager, said: "We're always humbled to hear the stories of Fifers and the things they've achieved.
"Every year I am honoured to be able to be part of the night and celebrate the awe-inspiring people of Fife. I can't wait to see who gets nominated this year."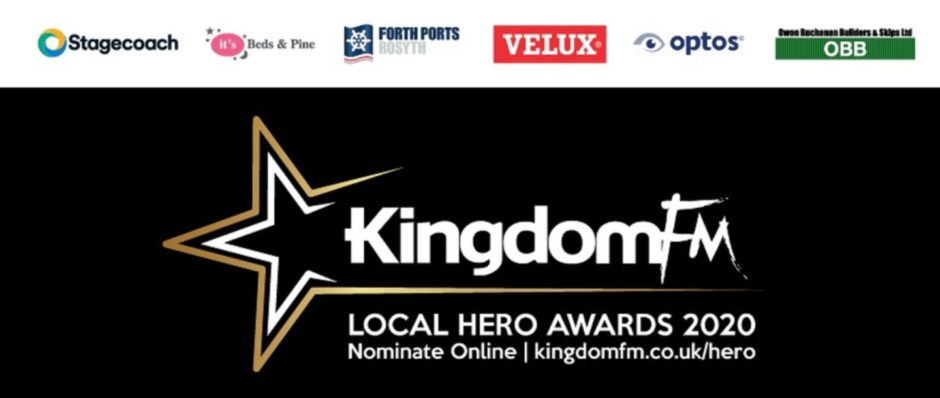 Douglas Robertson, managing director of Stagecoach, said: "We spend all day every day working in communities across Fife, so it's a natural extension to support these awards.
"We've got 1,400 staff living and working here, so we really feel part of the community we serve."
Owen Buchanan, from Owen Buchanan Builders and Skips, said: "It's great to put something back into the community and help others, so we're looking forward to the night."
Andy Lamb, from Forth Ports, said: "It's a brilliant opportunity to recognise those people who are doing good in the world.
"The awards are all about the glitz and glam and getting dressed up, and if people win it's great. But even if you don't win there's still that recognition there so it's a great night."
Lynda McKillop, human resources manager from Optos, echoed those sentiments, adding: "We're doing a lot of things to try and help people in Fife, so recognising people through these awards is fantastic."
And Stuart Aitken, from It's Beds and Pine, said he was delighted to be involved with such an "amazing" event once again this year.
"It's the only one of its kind in Fife and it's great giving people recognition for the things they have done," he said.
Nominations will close at 11.59pm on Sunday May 3. Visit kingdomfm.co.uk/hero to make sure your  suggestion is included.