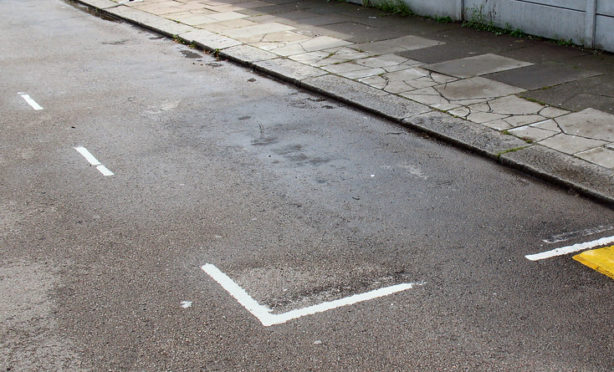 A pensioner slapped with a fine for parking outside his own home claimed he repeatedly asked for a disabled bay to be moved after he was widowed six years ago.
Jimmy Dick, 79, lost his wife Mardell in a tragic car smash in April 2014.
For around 30 years, a disabled parking bay had been right outside the couple's home in Barrie Street, Dunfermline.
Jimmy says the family approached Fife Council shortly after Mardell's death, when they returned the blue badge she was issued with, and asked when the lines would be taken away.
But nothing was done, and for six years the large parking space marked "disabled" in bright white capped letters remained outside the semi-detached house.
On January 23, Jimmy was stunned to find he had been slapped with a penalty charge notice for parking in it – and claims that only two days before he had requested the bay's markings were removed, through Fife Council's online system.
A PCN from Fife Council is £60 unless paid within two weeks, when it is reduced to £30.
The local authority defended its actions and said it had no record of a request being made to remove the lines.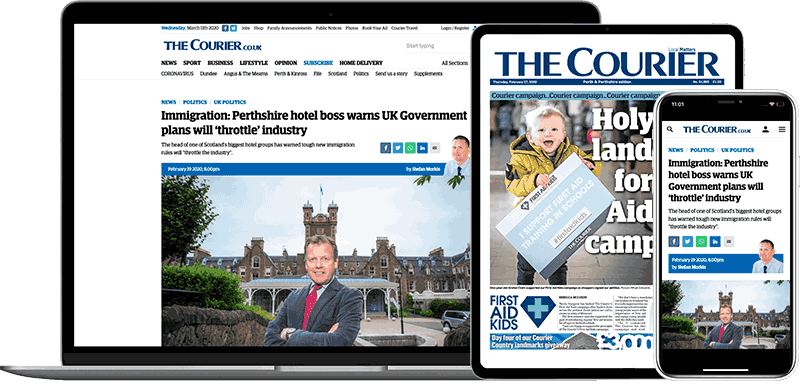 Help support quality local journalism … become a digital subscriber to The Courier
For as little as £5.99 a month you can access all of our content, including Premium articles.
Subscribe