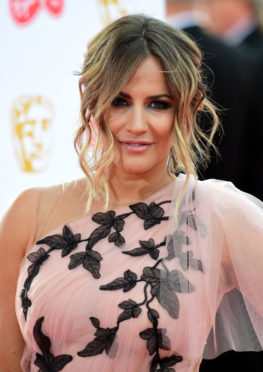 Writing this, as I do, still in shock about the death of someone I didn't know and have never met, it's as good a time as any to remind everyone that words matter.
Social media can be a real force for good and a real platform for debate, but the case of Caroline Flack suggests it can turn into an unbearable cacophony of noise that can ring in one's ears long after their phone or computer is turned off.
Scrolling through Twitter on Saturday night was depressing. Not just because there were countless tributes to a 40-year-old woman who obviously touched so many people's lives, but also because human nature seems to be driven towards frantically pointing fingers in every direction and that was the case over the weekend.
Yes, the hypocrisy of some people who were quite happy to criticise Ms Flack before her untimely death and then try to rewrite history with gushing tributes afterwards was evident for all to see. Articles were deleted, presumably on the face of it "as a mark of respect" but more than likely trying to brush the author's own shortcomings under the carpet. That's on their conscience.
The truth is though that our priority should not be looking at who to blame following certain events, but that we should all just be better.
Treat people as living, breathing, bleeding human beings who are fighting their own personal battles. Because we all are.
And think before you speak.
Some of the vitriol, for example, I read on social media during the week in the wake of the Queensferry Crossing closing for the first time since it was built was embarrassing.
People again pointing fingers just for the sake of scoring political points, perhaps best borne out by new Scottish Tory leader Jackson Carlaw slamming the Scottish Government for the bridge's design flaws when he was the convenor of the group which chose the design and route in the first place.
Yes, lessons should be learned but what was the alternative? Keeping the bridge open and letting more blocks of ice crash down on unsuspecting motorists?
The moral of the piece is this: Disingenuous comments on social media might seem like throw away remarks, but they get picked up, shared thousands of times and more than often can come back to haunt you or, in the most tragic of cases, others.
In a world where we can be lots of things, first and foremost we should all be a bit kinder to each other.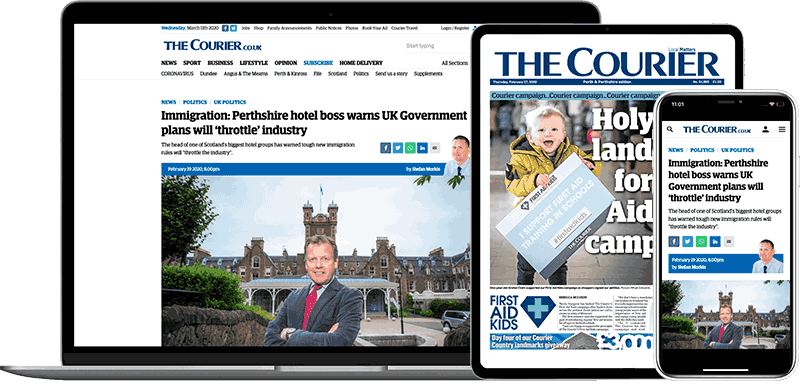 Help support quality local journalism … become a digital subscriber to The Courier
For as little as £5.99 a month you can access all of our content, including Premium articles.
Subscribe