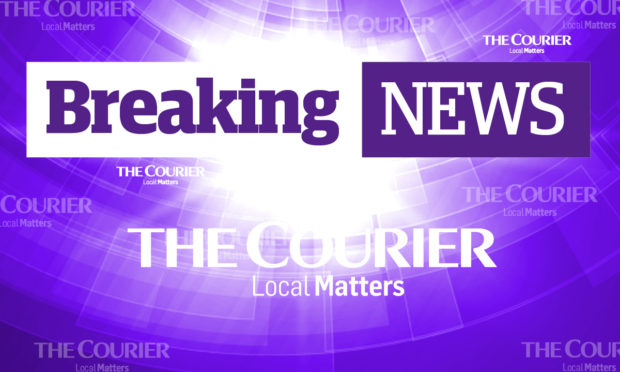 Raith Rovers have pledged to root out and ban any supporters found to have caused damage to Partick Thistle's Firhill Stadium during Friday night's Tunnock's Caramel Wafer Challenge Cup semi-final.
Club chiefs have revealed they are working with their counterparts at Thistle to review CCTV at the ground after seats towards the front of the Jackie Husband Stand were badly damaged during Rovers' 2-1 victory.
Staff at Firhill have also been trying to clean a significant area in the stand's concourse which was soiled by the residue of a smoke canister which was activated at half-time.
A statement from Raith Rovers praised the vast majority of supporters for helping to create a "fantastic" atmosphere on Friday night and spurring the team on to a cup final against Inverness Caledonian Thistle next month.
However, the statement also criticised the behaviour of some who "went beyond what would could be excused as exuberance".
"The dangers of activating smoke canisters in public areas has been highlighted previously, however – doing so in a confined area increases risk especially to the elderly and those with breathing problems," the club commented.
"The damage to the seats is, quite simply, vandalism and is unacceptable.
"The club are currently reviewing stadium CCTV and other sources in an effort to identify those involved.
"Apart from the criminal element of these activities, the club will deliver significant bans to anyone involved in these type of activities.
"Such behaviour not only adversely affects the club's reputation but can expose us to financial and other sanctions which we can ill afford."
Particularly irking the Raith board will be the repeated use of pyrotechnics by some supporters, following damage done to the pitch at Stark's Park in Kirkcaldy in January 2019.
On that occasion, repairs were needed to Rovers' artificial pitch after a smoke bomb was lobbed on to the field during a Fife derby victory over Dunfermline.
In the wake of the latest incident at an away fixture, the club added: "We have visited this matter before and hope not to do so again……this type of behaviour is unwelcome and in no way evidences support of Raith Rovers FC.
"Anyone who has information relating to those responsible for the damage and/or activation of the smoke canisters should contact Raith Rovers as soon as possible.
"Going forward, a travelling Raith Rovers support will be dealt with in a very different way now and that is disappointing."