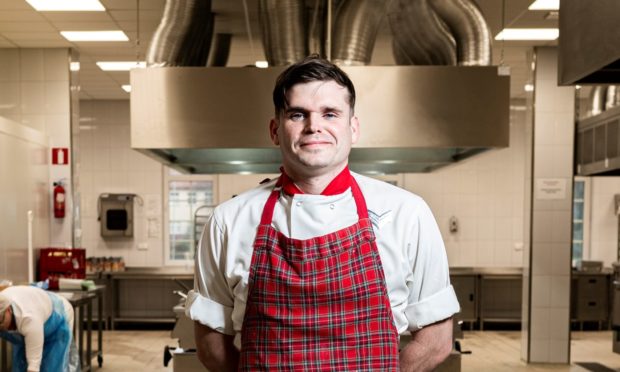 A Leuchars-based Army chef, with ambitions to open a restaurant in Perthshire, is bringing the taste of home to Scottish soldiers on exercise in Poland.
Sergeant Richard Lumsden, 32, from Elgin is the man in charge of feeding an entire multinational base of soldiers on a daily basis.
Richard is a Royal Logistic Corps chef and is attached to the Leuchars-based Royal Scots Dragoon Guards (SCOTS DG) who are in Eastern Poland on Operation CABRIT as part of the UK's commitment to NATO's Enhanced Forward Presence which is supporting the security of Eastern Europe.
Each day of the week his team, comprising two other British chefs and two shifts of 25 Polish nationals, provide a daily total of around 5000 meals, including a range of dietary and belief options.
Personnel on the camp include British, American, Romanian, Croatian and Polish troops.
Richard said: "The food for each day is only delivered at 4am on that day – something which is only usually practised by top restaurants as it provides the freshest ingredients for the diners."
The sergeant said he has been able to "revolutionise" feeding on the base by fully engaging with the Polish team members and working hard to develop a positive workplace, allowing both to learn.
He added: "As an Army chef I understand the responsibility and take seriously the effect of food on soldiers. I learnt this on Operation HERRICK in Afghanistan where I spent four months in a Forward Operating Base (FOB) working 18 hour shifts to provide for the soldiers – morale is key."
In addition to this routine Richard and his team is in demand to support special national and ceremonial days. To do this they research distinctive and famous dishes and provide them to attendees.
He catered for a Fijian National Day and a Romanian National Day. The SCOTS DG celebrated Balaklava day on October 25 to commemorate their predecessor Regiment's participation in the battle in 1854.
Richard and his team laid on a suitable feast to celebrate its memory.
In late January, BALAKLAVA TROOP SCOTS DG held a Burns night. Richard and his team scoured the local farms to find the necessary ingredients.
A two-time combined services chef of the year, Richard is enjoying the Army but is also planning ahead. He and his wife, Anja and their two young children are looking forward to opening a restaurant in Pitlochry in the future.
Read more about the Leuchars Army presence in Poland here.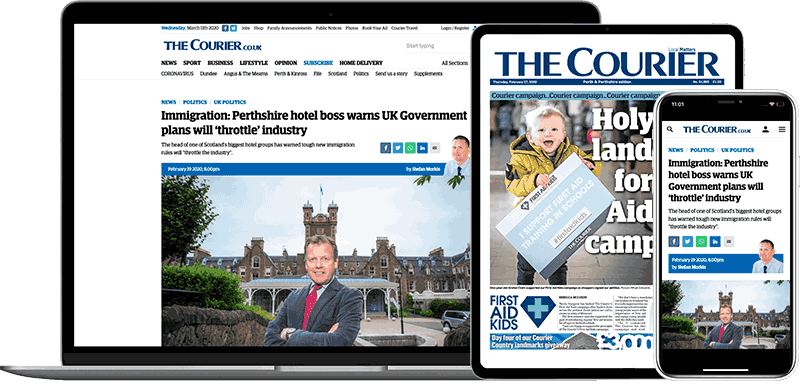 Help support quality local journalism … become a digital subscriber to The Courier
For as little as £5.99 a month you can access all of our content, including Premium articles.
Subscribe