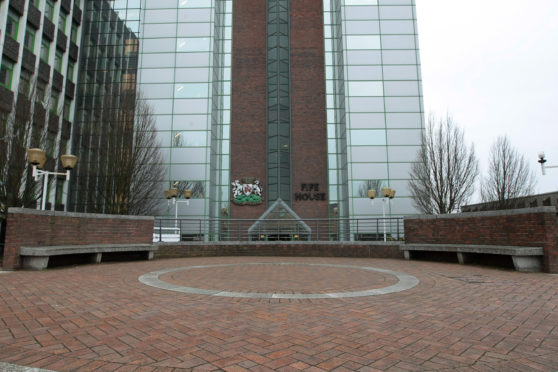 Councillors in Fife charged with setting the region's budget on Thursday have been told that £7.9 million could be raised if they opt for the biggest council tax hike available to them.
With Fife Council facing a near £15.5 million budget shortfall in 2020/21, rising to as much as £49.5 million by 2022/23, elected members will have some difficult decisions to make at Fife House later this week as they consider how to balance the books.
Indications of which areas will be subject to savings are not clear as yet, but a pre-budget report by finance and corporate services executive director Eileen Rowand has revealed that a 4.84% rise in council tax – the maximum made available as part of the Scottish Government's finance settlement – could yield £7.9 million to help fill the local authority's budgetary black hole.
"The council has recently been given the flexibility by the Scottish Government to increase council tax up to 4.84% for 2020/21 and this is relevant to decision making in setting a balanced budget," Ms Rowand's report states.
"In setting the budget for 2020/21 members should seek to maintain a three-year focus recognising the significant financial challenge that lies ahead.
"Whilst there is uncertainty in relation to the figures beyond 2020/21, high-level projections point to a significant budget gap by 2022/23.
"In light of these projections, members are advised to give full consideration to the longer-term consequences of any decisions made in setting the 2020/21 budget."
Fife's political groups will be putting the finishing touches to their budget proposals ahead of Thursday's meeting in Glenrothes, although it remains to be seen what level of council tax increase will be imposed.
Scotland's two biggest councils have already voted to raise their council tax rates by nearly 5%, with Glasgow setting the rise at 4.64% and Edinburgh agreeing a 4.79% increase.
Meanwhile, while the effect of any council tax increase in Fife remains unclear, council tenants in Fife can expect a proposed 3% rise in rents and charges to be given the green light on Thursday.
That would be the lowest of three options – 3%, 3.25% or 3.5% – previously presented as part of a recent tenant consultation, with more than half of respondents in favour of the 3% rise.
If approved, the increase was see the average weekly rent in Fife rise by £2.20 to £75.45.
Councillors will also be asked to approve the freezing of charges for lock-ups for one further year, and rubber-stamp a rental increase of 3% on homeless temporary accommodation to keep it in line with other rents and charges.