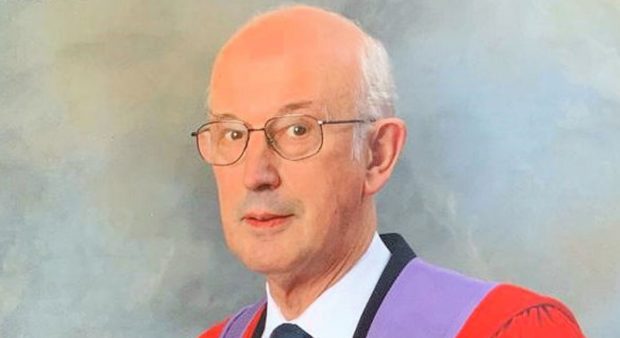 A former Fife physician, academic, medicines regulator and clinical pharmacologist, who was instrumental in improving public health through better use of medicines, has died.
Professor Sir Alasdair Muir Breckenridge died at 82 after a short illness.
Sir Alasdair made a great personal contribution to UK academic medicine over 50 years, and can be regarded as one of the giants of UK medicine in the 20th Century.
He was one of a small group of individuals who established the medical specialty of clinical pharmacology and therapeutics.
Sir Alasdair attended Bell Baxter High School in Cupar, and obtained a Harkness Scholarship to study medicine at St Andrews University in 1954. He graduated in 1961, winning the Captain WA Low Memorial Medal awarded to the best medical graduate of the year.
After doing his house officer jobs in Dundee he moved to the Royal Postgraduate Medical School (RPMS) at the Hammersmith Hospital in London, where he received specialist training in clinical pharmacology.
His impact at the RPMS as a trainee is evidenced by the fact that he was appointed a consultant physician and senior lecturer from 1969-74.
In 1974 Sir Alasdair moved to Liverpool University to head the Department of Pharmacology, where a new chair in clinical pharmacology had been created. He stayed in Liverpool until his retirement in 2003.
In a recent interview for the British Pharmacological Society he said his greatest achievement was the establishment and development of the modern Department of Molecular and Clinical Pharmacology at Liverpool University.
The department was struggling in 1974, and through visionary appointment of young academics and the development of a research ethos where clinical and non-clinical scientists worked seamlessly to foster translational medicine approaches, Sir Alasdair was able to transform the department into an internationally recognised research powerhouse.
Over a period of 50 years his research contributions were extensive, with many publications in journals including The Lancet and British Medical Journal.
He retained an active interest in regulatory science, and had an article published as late as last September.
Known worldwide for his expertise in drug regulation, he continued to lecture in this area well into last year.
Sir Alasdair received a CBE in 1994, and a knighthood in the 2004 New Year honours list for services to medicine.
Outside of his work he enjoyed golf, often returning to his "home town" of St Andrews to play.
Sir Alasdair also loved walking, good food and wine, and he and wife Jean were famous for their excellent dinner parties.
Sir Alasdair died peacefully at home surrounded by family.
He is survived by wife Jean, sons Ross and Bruce, and two grandchildren.