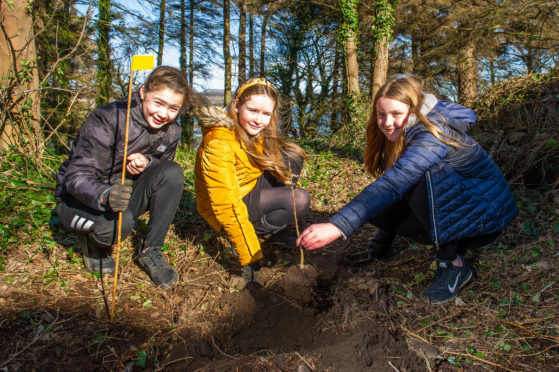 The hard work of a group of green fingered youngsters is helping secure the future of one of Fife's protected ancient woodlands for the next generation.
Scores of Primary 7 Donibristle Primary School pupils joined forces with volunteers from Dalgety Bay Community Woodland Group to plant young oak trees in woods close to the Fife Coastal Path.
The introduction of the latest batch of trees will supplement other saplings planted by pupils five years ago and further bolsters the protected woodland area known locally as Bathing House Wood, one of three ancient woodland areas in Dalgety Bay.
The planting is the culmination of a series of working parties undertaken by the school and volunteers since 2015.
Dick Alderson from the woodlands group was quick to praise the involvement of the school and the dedication of the children in making the planting programme a success.
He said: "It's been great to see such commitment from the children, they have done a great job and worked extremely hard, often only with hand forks, to help remove the ivy and bramble roots before the planting.
"The native oaks have been grown from acorns collected elsewhere in Scotland and the trees have been planted where there are gaps in the canopy, especially among the non-native Sitka Spruce.
"Oaks are particularly important in woodland ecology as they support a large diversity of insect life, including many different moth caterpillars that feed on the leaves.
"This can make a significant contribution to the insect food that is needed by a wide range of the small birds that nest in and around these woodlands.
"The nestlings are particularly dependent on insect food as this supplies quality protein, fatty acids and other nutrients, essential for normal growth and development and this planting will help to secure a source of insects for future generations."
Craig Mitchell, head teacher at Donibristle PS said getting involved in the project was a way for the school to put something back into the local community.
He said: "The school sits at the heart of the community and having the pupils involved is our way of giving something back which will have a long-term positive impact.
"It also gives the pupils a sense of ownership of the local area which results in a lasting respect and appreciation for the natural environment."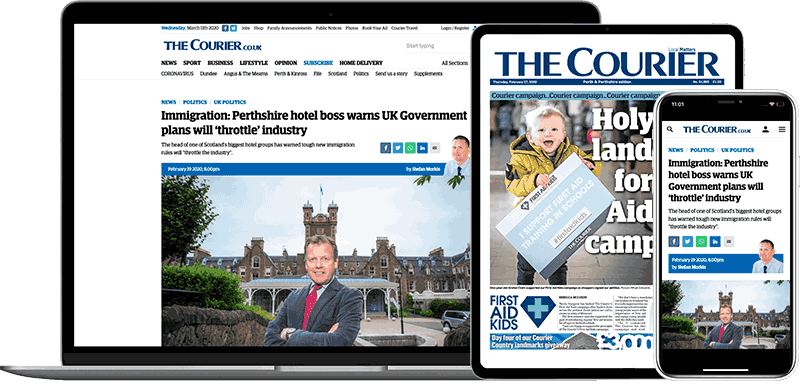 Help support quality local journalism … become a digital subscriber to The Courier
For as little as £5.99 a month you can access all of our content, including Premium articles.
Subscribe