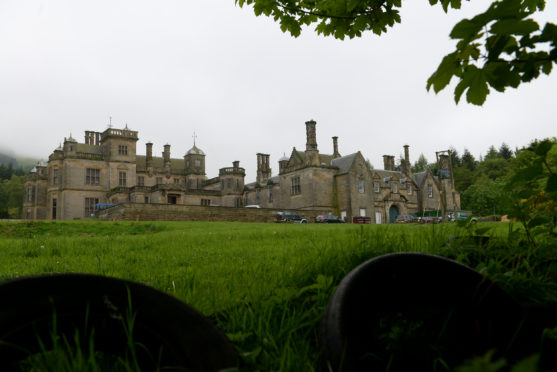 A victim of sexual abuse at a Fife children's home run by monks has been awarded more than £300,000 in damages.
The man was raped, beaten and molested at St Ninian's School, in Falkland, when he boarded there in 1979 and 1980.
One of his attackers, Brother John Farrell, was jailed for five years in 2016, but the other, headmaster Brother Ryan, died in 2013.
The survivor, known only as Victim T, said the Congregation of Christian Brothers tried to buy him off with a cheque for £82,000 last year but a sheriff has now ordered the religious organisation to pay him nearly four times more.
Victim T now suffers from post-traumatic stress disorder and hyper-vigilance.
He said: "Those monsters robbed me of a childhood, a living and the ability to simply connect with other people.
"I now hope to move on with my life and hope other victims out there find justice as well."
During his two years at St Ninian's Victim T suffered repeated and horrific attacks.
At weekends Brother Ryan would get drunk, enter the boy's bedroom and rape him.
Brother Farrell would also drink and molest him.
St Ninian's is one of the institutes that have featured in the Scottish Child Abuse Inquiry, chaired by Lady Smith.
Brother Farrell was convicted of three indecent assault charges and although Brother Ryan died before he was investigated it was ruled his attacks did occur.
Victim T said he broke down when he heard the Sheriff Kenneth McGowan's award of £317,000 but the case was about more than money.
He said: "Justice needs to be seen to be done for it to have any merit in society so for me it's not enough to receive compensation – the Christian Brothers need to be held accountable and need to be exposed for the hypocrisy of their public words and private actions."
In his judgement Sheriff McGowan said: "The severity of the abuse in this case and the damage suffered by the pursuer justify an award near the top of the scale for cases of this nature."
His action in the Court of Session in Edinburgh was led by specialist abuse lawyer Kim Leslie, who previously won a £1 million case against the Church of Scotland and secured damages against Celtic Football Club.
Ms Leslie, partner at Digby Brown Solicitors, said: "I have the utmost respect to our client for finding the strength to step forward – not just to help convict Brother Farrell but hold the Christian Brothers accountable as an entity."
St Ninian's School closed in the early 1980s and the building in Falkland Estate is now home to Falkland House School, which has no links with the previous occupant.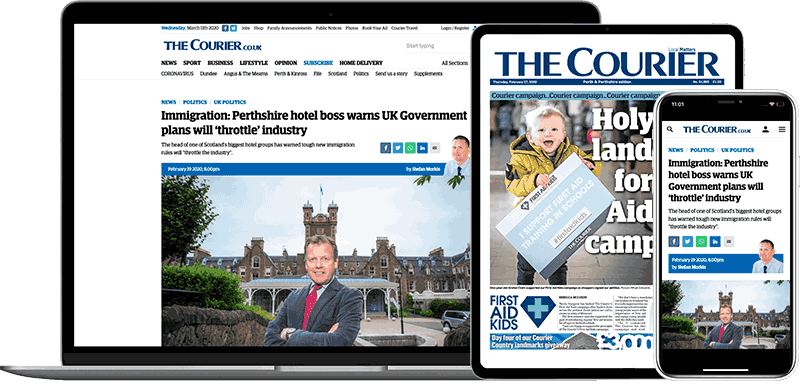 Help support quality local journalism … become a digital subscriber to The Courier
For as little as £5.99 a month you can access all of our content, including Premium articles.
Subscribe