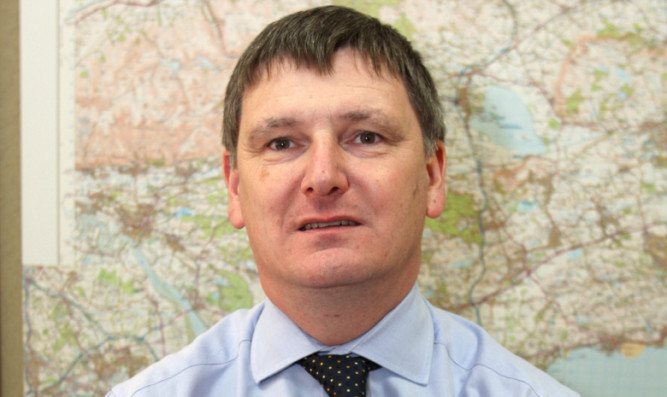 Scottish Labour canvassers have been accused of telling people it is illegal to use both Holyrood votes for the same party.
Peter Grant, the SNP MP for Glenrothes, said he has been told that Labour supporters are pedalling the myth on doorsteps across the kingdom.
But Labour hit back saying their campaign is based on convincing the public to use both their votes to back Kezia Dugdale's party.
Mr Grant reported the claims on Twitter after helping out the Nationalist campaign effort in Fife on Sunday.
Mr Grant tweeted: "Hearing that Lab canvassers are telling people it's illegal to use both votes for the same party. Their own hashtag says this is a lie."
Each registered resident has two votes in the Scottish Parliament elections, one to elect a constituency MSP and the other in support of a party on the regional list.
It is up to individuals whether to use both votes to support the same party or not.
The Courier asked Mr Grant's office where the claims had come from, the evidence for them and if they were credible given Labour leaflets and social media posts are emblazoned with #BothVotesLabour.
An SNP spokesman responded saying activists of all parties have a "duty to act in good faith", adding those from the SNP are focussed on making a "positive case".
He added: "No party should be foolish enough to try and mislead people as to how the Holyrood voting system works – it has been in place for 17 years, and the Scottish voters have proved themselves to be one of the most engaged and sophisticated electorates around."
The SNP are tipped to win nearly all of Holyrood's constituencies with other parties looking to the list vote for most of their seats.
A Scottish Labour spokesman was unimpressed with Mr Grant's intervention.
"You'd think a member of parliament would have better things to do," he said.
"Every single house in Scotland is being sent materials from Labour that makes it clear you can use both votes for the same party.
"In fact that's what we're asking people to do: give both votes to Labour to tax the rich, invest in schools and stop the cuts to the NHS and other services."
The row comes as the battle for Holyrood enters its final full two weeks, with Scotland going to the polls on May 5.
Today is the last day to register to vote for the Scottish Parliament election. Visit www.gov.uk/register-to-vote