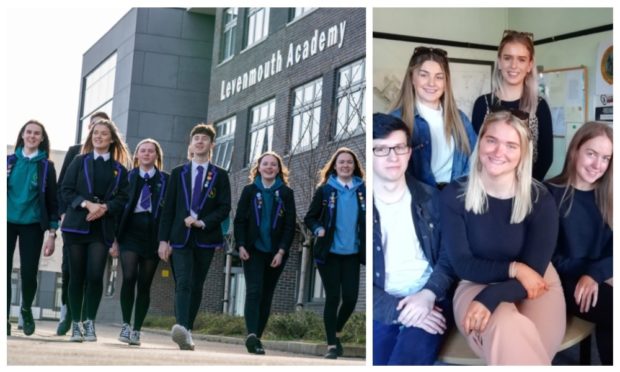 There were emotional scenes as hundreds of pupils left school for what could be the last time on Friday.
While some were jubilant at the prospect of being at home for several months, others in their final year of primary and secondary school face disappointment at being unable to take part in traditional leavers' celebrations.
The fact exams have been cancelled has also meant anxiety for many in their senior years.
Both pupils and parents said they understood the reasons for the abrupt end to the term but said uncertainty over the future made them uneasy.
At Kirkcaldy High School some fifth and sixth year students spent their last day sitting last minute prelims in the hope the results would count towards their final grades.
Sixth-year pupil Natasha Stoddart, 17, said many of her friends were confused.
"I had conditions to go to university and I was really pushing myself to meet them," she said.
"As soon as we heard the news one of my friends burst out crying and I know a lot of people are struggling with this."
Kianna Shearer, also 17, praised the school for the support shown to pupils but added: "There have been so many tears at having to leave so abruptly."
There was a similar feeling among pupils at Levenmouth Academy.
Sixth-year pupil Aiden French said: "Usually at the end of the year we have a big assembly where everybody would get awards and we would have a prom in June.
"We don't know if that can still go ahead or if this is it."
Millie Thomson added: "It's out of our hands now and we just have to hope the work we've done through the year is enough."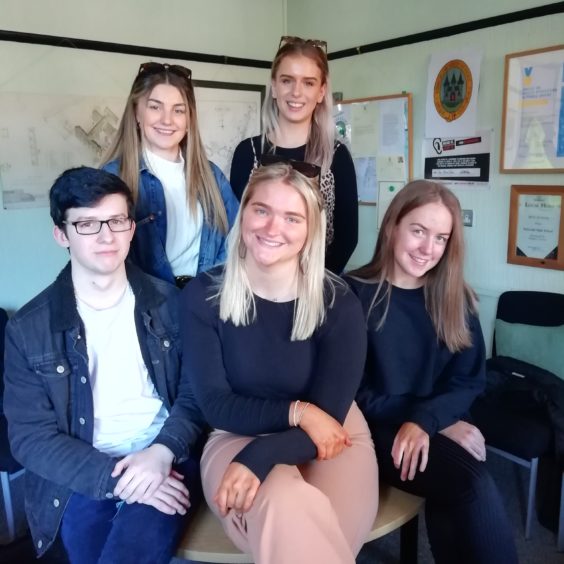 Parents are also worried about their children's futures.
The father of a Bell Baxter High School sixth year pupil said: "Obviously the whole situation is unsettling.
"We are still unclear how higher and advanced higher grades will be calculated.
"Our son is a typical boy and didn't work hard enough at his prelims, will that cost him a place at university?
"But then, will there be a university course to go to?
"We are living in unprecedented times and as parents we are just going to have to live and support as things develop. We just have to get on with it."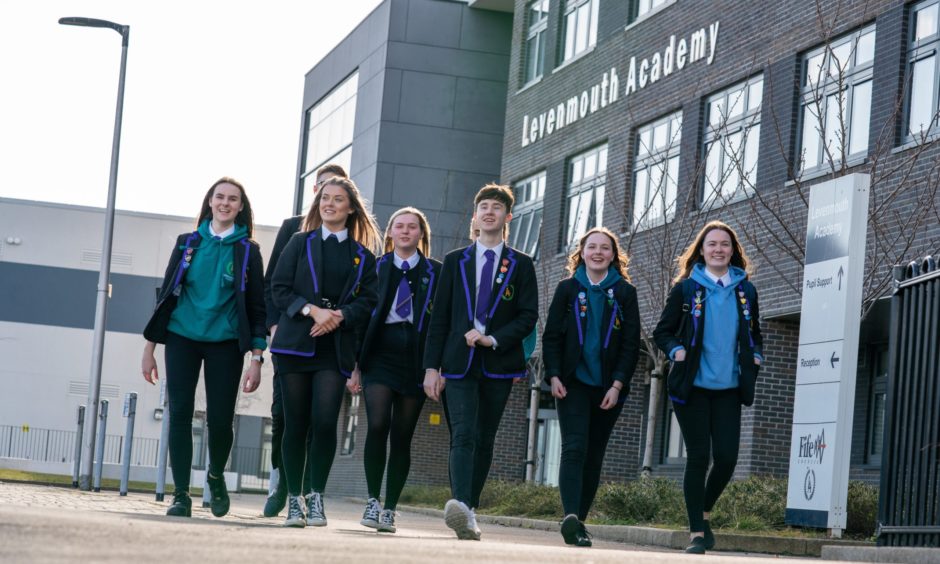 Dunfermline SNP MSP Shirley-Anne Somerville's daughter, Niamh, is in her last year at North Queensferry Primary.
She said the 11-year-old and her friends were concerned about what was going on.
"It's been really hard for many P7 kids to leave so abruptly," she said.
"There are lots of traditions the school has that they won't be able to do this year for fully understandable reasons.
"My daughter now won't get to Ardroy like the P7s usually do, they won't be having a leavers' assembly or get clapped out of school on their last day.
"This might be a small thing with everything else going on in the world, but for these children this is their whole world."
Unlike primary schools and nurseries, many of which will remain open for the children of key workers, secondary schools will be closed over the next few weeks.
They will instead be moving to digital learning with work being provided on school websites and other online forums.