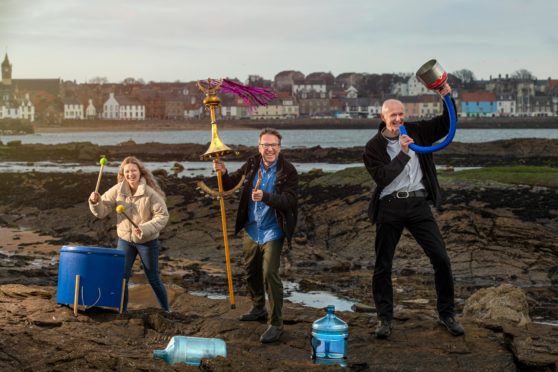 Two popular Fife summer festivals famed have been cancelled this year.
The East Neuk Festival, which was due to run from July 1 to 5, and the Aberdour Festival, pencilled in for July 24 to August 2, have both been shelved due to concerns over the spread of coronavirus.
East Neuk Festival chairman Donald MacDonald and artistic director Svend McEwan-Brown issued a statement, asking ticket holders to help them support freelance artists and other workers who will suffer a financial hit as a result.
"We will be offering all ticket holders a full refund, but ask that our audience might consider converting their ticket expenditure into a donation which we will use to honour contracts to artists and contractors and support those who help to make the festival what it is," they said.
The ENF Retreat, which gives up-and-coming musicians the chance to learn and spend time with world-class performers, will be rescheduled to later in the year, while a small number of projects from 2020 are to be postponed to the 2021 Festival.
The Aberdour Festival Committee say they aim to have a festival day or weekend when the village can get together and enjoy some of the traditional festival events when the situation improves and allows.
The remainder of the focus will be on the 2021 festival which will run from July 30 to August 8 next year.