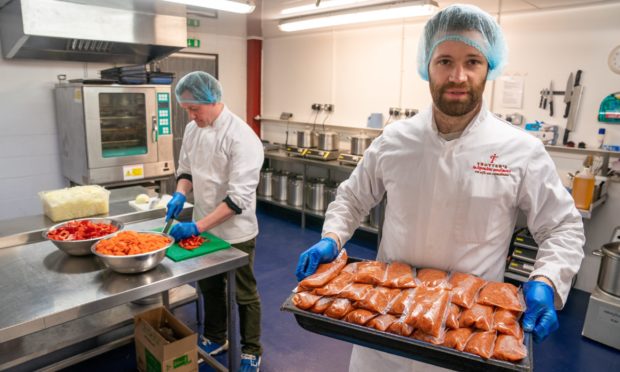 A Fife chutney-maker has swapped condiments for ready meals to help families in need.
Byam Trotter, owner of Trotter's Independent Condiments, has teamed up with caterer and private chef Tom Davidson to produce the health food.
Made in Byam's industrial kitchen in Kirkcaldy, the entire first batch was donated to the town's Cottage Family Centre, which helps vulnerable families in the community.
Other local suppliers, including Raith Fruits and We're Game, are also involved.
Byam said his motivation was to help those in need but the only way he could do it was to charge those who could pay to subsidise those who could not.
He and Tom will donate one meal for every three they sell.
Anyone ordering will be given the option to pay for additional meals, which will be donated to a local charity or foodbank.
"It's more important then ever before to care for people now the country is in lockdown," Byam said.
"By delivering nutritious meals made from local ingredients, we aim to feed everyone whether they can afford it or not."
Meals can be ordered online at www.trottersindependent.co.uk/super-meals or by phone on 07712 339 275.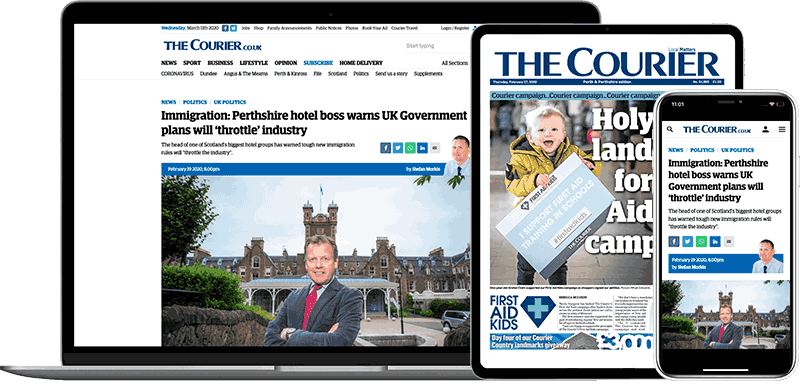 Help support quality local journalism … become a digital subscriber to The Courier
For as little as £5.99 a month you can access all of our content, including Premium articles.
Subscribe