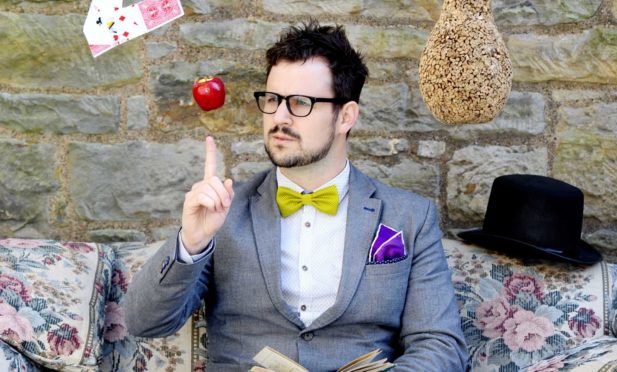 What The Body Coach Joe Wicks has done for home exercise during the coronavirus pandemic, Kevin Quantum wants to do for magic.
The Rosyth performer, whose real name is Kevin McMahon, is still hoping to share his show 'Quantum Magic' with audiences later this year as part of the That's Fife Comedy Festival.
But Kevin is hoping to use his magicial powers for good right now by creating daily magic tuition videos that go out at noon on his YouTube channel.
He said: "Magic is an amazing educational tool and I want to teach magician skills – performing and sleight of hand.
"I want to get you thinking, creating and making stuff.
"Of course, I'm a magician-scientist so I'll be putting a science spin on it all; not just how it works, but the deeper secrets of why it works, like a weird fusion of Hogwarts and CERN."
Kevin started his lessons earlier this week by teaching the first magic trick that he ever learned.
Lessons are designed so viewers you should have everything they need in their stationery drawer and dry recycling bin.
Kevin learned magic himself as part of a four-week televised crash-course on Channel 4 reality television programme 'Faking It' back in 2005.
In just one month, he had to transform from physicist to magician and learn enough to convince Paul Daniels he was in fact a professional magician.
As part of the process he was trained by magic legends Penn and Teller in Las Vegas.
Since then he has broken the Guinness World Record for the largest magic lesson and co-founded 'Magic School' at the Edinburgh International Magic Festival.
Magic School has seen over 5,000 children graduating since it was founded in 2010.
Kevin said he understood what parents around the country are dealing with right now. His six-year-old daughter Olivia often joins in the lessons, but his four-week old baby daughter Melody isn't quite ready to make an appearance just yet.
Kevin added: "I can't wait to present a mixture of amazing, wonderful, entertaining and baffling tricks.
Join Kevin Quantum daily at 12pm for 'Quantum Magic Lab' at youtube.com/kevinquantum.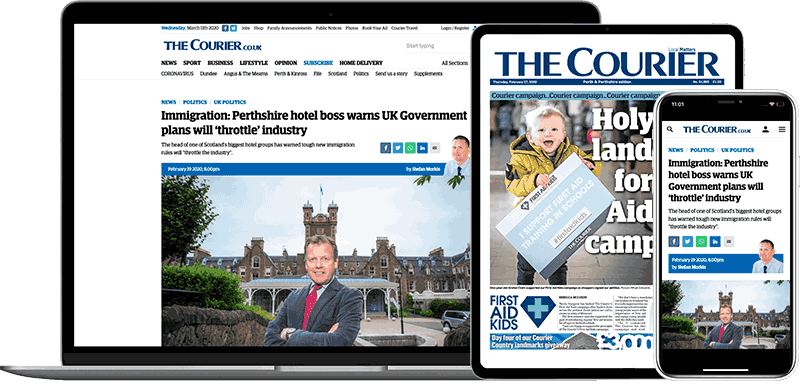 Help support quality local journalism … become a digital subscriber to The Courier
For as little as £5.99 a month you can access all of our content, including Premium articles.
Subscribe