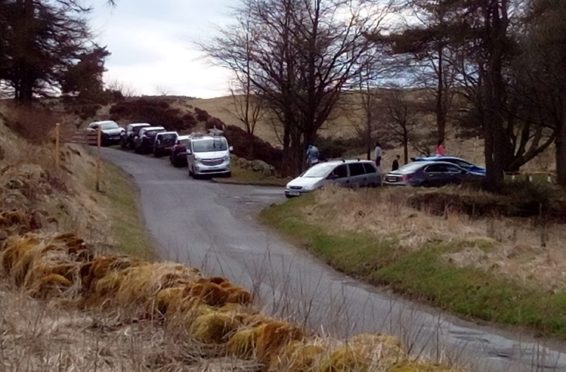 The public have been warned not to drive to the countryside to exercise after high numbers of visitors converged on a Fife beauty spot at the weekend.
Cars were seen parked nose to tail on grass verges along a country road at Craigmead car park at the weekend as people flocked to Lomond Hills despite the ongoing coronavirus lockdown.
The Hills are a popular year-round destination for visitors with access to scenic views across Fife as well as offering a number of routes for walkers.
Many vented their anger on social media after photos were posted showing people ignoring the official warnings not to make non-essential car journeys and to only exercise locally.
Andy Beadle wrote: "The car park closed so they think it's ok to park on verge – need a big "GO HOME" sign up there."
While Kathryn Birrell, added: "The only way to fight it is to call the police.
"The next step will be none of us getting out because people like this (hopefully a minority) can't stay in their own area."
Local Conservative Councillor Andy Heer said he understood the public's frustration as the lockdown continued but urged people to be sensible and to take their exercise closer to home.
He said: "It's vitally important that the public heed the Government's advice about social distancing and only making essential journeys in the car.
"I'm sure that the vast majority of those people venturing further afield are doing so with good intention and innocently enough but it is vitally important for us all to play our part in reducing the possible spread of the virus.
"As beautiful and as lucky as we are to have these beauty spots in Fife I'd urge everyone not to drive to places further away from their homes and to exercise and take daily walks close to their own homes while the restrictions remain."
His views were echoed by SNP Glenrothes North, Leslie and Markinch Councillor John Beare, who added:  "While it is important to take exercise once a day, the clear advice from the Scottish Government is that we should do so alone or with your own household, not in groups."
"So as not to endanger anyone else, we must limit our journeys and social contact, gathering at car parks, however remote puts us all in danger."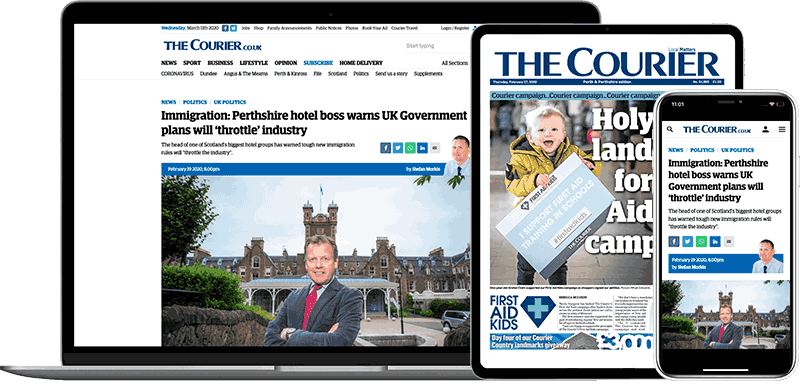 Help support quality local journalism … become a digital subscriber to The Courier
For as little as £5.99 a month you can access all of our content, including Premium articles.
Subscribe