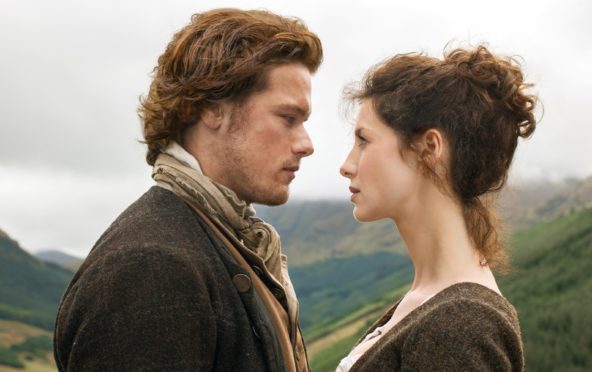 A range of jewellery inspired by the Outlander television series has led to a flood of orders from across the globe for a small Kinross business.
Rebecca Robertson started producing jewellery from a cupboard in her kitchen in 2014 after completing a silver smithing course.
One of her early stockists was based in Falkland in Fife, near to where parts of the first season of Outlander were filmed.
This inspired Rebecca to create a range of jewellery handstamped with phrases from the hit television show.
It started with the Sassenach bangle – a Scots word used to describe someone from England in an endearing way that is frequently used by the show's main character Jamie to describe Clare, the lady he loves.
The range has since expanded to use other phrases from the programme such as 'je suis prest' (I am ready) and 'da mi basia mille' (give me a thousand kisses).
"The show is an incredible love story and the fact that the pieces are made by a local Scottish jeweller and sold close to where the first series was filmed really resonates with customers," Rebecca said.
"They flew out the door – particularly sought after by my American customers, but I also have had orders for Europe, Australia and New Zealand. They've really taken off across social media.
"I've since expanded the range to include rings and an Outlander-inspired wedding band, all of which are immensely popular too."
Rebecca, who trades as Holly Silver by Rebecca, has taken on staff to cope with demand and her items are stocked by retailers and galleries across the UK as well as through her website.
She has moved into a larger studio in Kintoss and opened a craft collective shop.
She added: "Being able to express myself through words and share my jewellery with others has transformed my life.
"I always dreamt of sharing my passion with others and being able to do it in a way that lets me give something back in return is really special."
The filming of Outlander took place at multiple locations around Scotland with many scenes shot in the historic towns and castles of Fife.
There are six Kingdom locations where fans can walk in the footsteps of Jamie and Claire. Filming has also taken place at Doune Castle in Perthshire.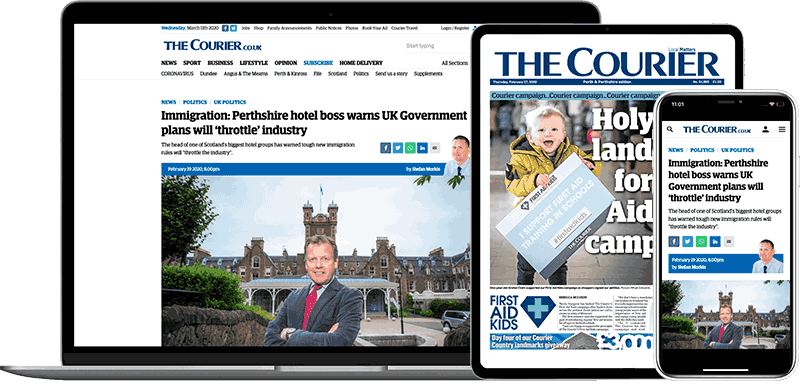 Help support quality local journalism … become a digital subscriber to The Courier
For as little as £5.99 a month you can access all of our content, including Premium articles.
Subscribe