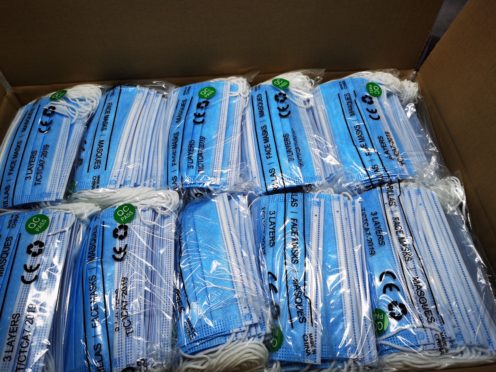 Chinese-based former St Andrews University students have donated 11,000 face masks to protect Scottish health workers.
When coronavirus struck the city of Wuhan in the first days of the New Year, colleagues at St Andrews reached out to Chinese friends and alumni with a message of concern, support and solidarity.
In mid-March, as the coronavirus situation in China started to ease, that act of kindness was reciprocated when St Andrews alumni donated money to buy equipment to fight the pandemic in Scotland.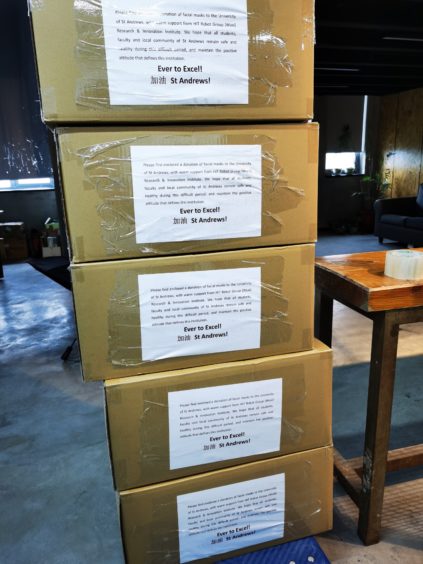 St Andrews graduate Du Peng, director of international co-operation at HIT Robot Group, said: "We are all aware of the recent situation, the coronavirus is spreading quickly in the UK and EU.
"As a Chinese (citizen) I have been through the recent nationwide quarantine in China, and as a member of St Andrews alumni, I care about the students and staff at the University.
"St Andrews China Alumni have proposed to all alumni around China to help our university, our town, to get through this tough time."
The gesture includes face masks, testing kits, infrared thermography equipment and expert advice from former students who fought COVID-19 in China.
An initial shipment of 11,000 face masks from the HIT Robot Group arrived at the university medical school this week.
4,500 masks have gone to each of NHS Fife  and NHS Tayside and 1,000 to Fife Council's health and social care carers' network.
The university has held 1,000 masks for staff engaged in research and support work.
St Andrews Principal Professor Sally Mapstone said: "We are so very grateful that our alumni from China are thinking of our students and staff in St Andrews, and we very much appreciate their generosity and support in this challenging time.
"St Andrews is a global community and the solidarity and concern shown by our family in China for the place that was once their home is truly touching."
The university has launched the St Andrews COVID-19 Appeal to help its students, for research and to reach areas of greatest need.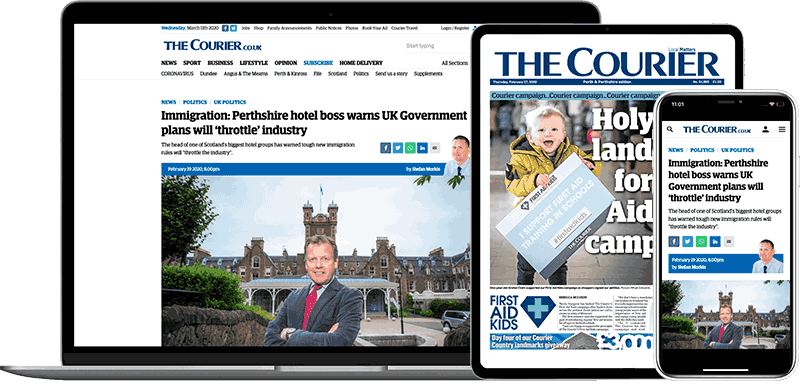 Help support quality local journalism … become a digital subscriber to The Courier
For as little as £5.99 a month you can access all of our content, including Premium articles.
Subscribe