A row over a near 50-foot mobile phone mast has erupted in a sleepy Fife fishing village after a telecommunications giant took its plans to the Scottish Government
Telefónica UK Limited, most commonly known through its commercial brand O2, had seen its application for a 15-metre-high slimline monopole on land at Anstruther's Mayview Avenue turned down by Fife Council under delegated powers.
Planners expressed concern about the impact on visual amenity, walking and cycling routes and said alternative sites had not been considered.
However, the company has challenged that decision by going to the Planning and Environmental Appeals Division (DPEA) of the Scottish Government, sparking a wave of opposition not visible when the application was first lodged.
A statement by Galliford Try Telecoms, representing the applicants, said the council had not taken "full account of the significant efforts" employed to "strike the most appropriate balance between operational requirements and the environmental considerations".
"Having evolved from being merely a convenience, mobile communication is now a key part of sustainable development and a vital tool in people's personal lives and business operations," it argued.
"Modern society now expects to be able to make use of mobile devices where people live, work and travel and there is currently a drive by the government to ensure that all communities, both urban and rural, have access to the most up to date mobile technology as there are clear social and economic benefits for doing so.
"The subject proposal seeks to provide infrastructure for improved 2G and 3G benefits and new 4G network services to those living, working and travelling within the Anstruther area of Fife."
Richard Fielder, who lives in nearby Blyth Court, is one of several people to voice concerns, describing the appeal's timing as "cynical".
Lindsay McKinstray, from the Royal Burgh of Kilrenny, Anstruther and District Community Council, has also written to highlight its reservations "and agree with many of the concerns highlighted by community members."
The community council expressed doubts about site ownership and suitability, the effect on the area's multi-use/cycle path, and the "constant drone" reported by neighbours of a mast which was subsequently moved.
"A revisit to the possibility of mast sharing should be considered.
"It could see the mobile network operators work to deliver a Shared Rural Network which I understand has recently been agreed in principle and the Scottish Government has said with which they expect a degree of collaboration.
"Indeed, mast sharing could address concerns of 'mast littering' in rural areas."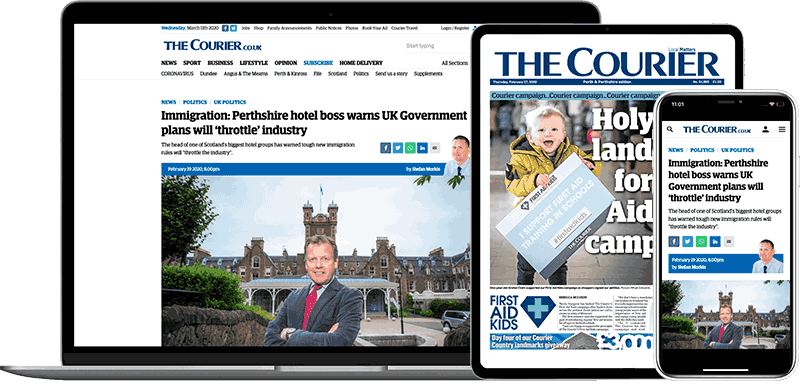 Help support quality local journalism … become a digital subscriber to The Courier
For as little as £5.99 a month you can access all of our content, including Premium articles.
Subscribe