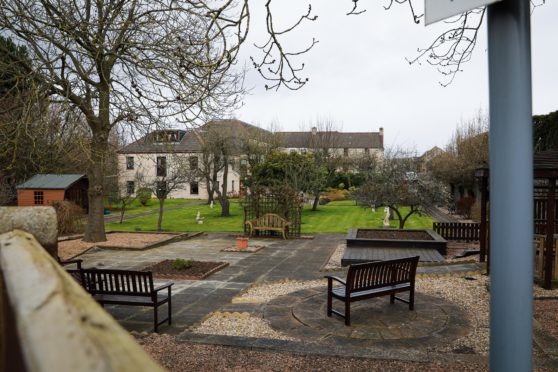 Information has been demanded on the number of Covid-19 cases and the level of PPE provided in Fife's care homes.
Kingdom councillors claim they are in the dark about how many residents have fallen ill or even died as a result of the virus.
They also say they have had had no information about whether staff working in the region's homes have enough personal protective equipment to help prevent the spread of coronavirus.
Figures released earlier this week suggested that a quarter of Scotland's deaths from Covid-19 were in care homes.
East Neuk and Landward independent councillor Linda Holt claimed there was a "news blackout" about the situation in care homes nationwide.
She said: "Evidence now emerging in the UK and Europe puts beyond doubt that both staff and residents in care homes are at a greatly increased risk of becoming infected with coronavirus and dying of the infection.
"On top of that, it appears that PPE has not been prioritised for care settings as it has for hospitals, and that testing is extremely limited.
"Elected members in Fife have been asking for information about Fife care homes for days, but have been fobbed off with general policy statements.
"It's not good enough.
"Relatives are desperately worried about loved ones in care homes, and rumours are rife."
Fellow East Neuk and Landward councillor Liberal Democrat Bill Porteous, pleaded for information which might allow the public to help if there was a shortage of PPE.
He said: "I cannot get detailed information from Fife Council or Fife Health and Social Care Partnership.
"I'm asking for very simple details, what is the PPE that has been issued to staff in care homes and are they getting enough. No response.
"Listening to the Scottish Government and UK government reports there are issues in distribution.
"Just let us know."
Tim Brett, Liberal Democrat leader on Fife Council and a member of the integration joint board of the FHSCP, said he intended to ask for details at the board's teleconference meeting on Friday.
FHSCP were asked for information by The Courier on Thursday, but gave no response.
It is understood that increased supplies of PPE for frontline healthcare staff, carers and others is expected in Fife.
Scottish Care, which represents social care providers, has also said it hopes to see a significant change to levels of PPE available to care homes in the next few days.
On Wednesday the National Records of Scotland said that 25% of the 962 deaths in Scotland where the virus was mentioned in the death certificate occurred in care homes.