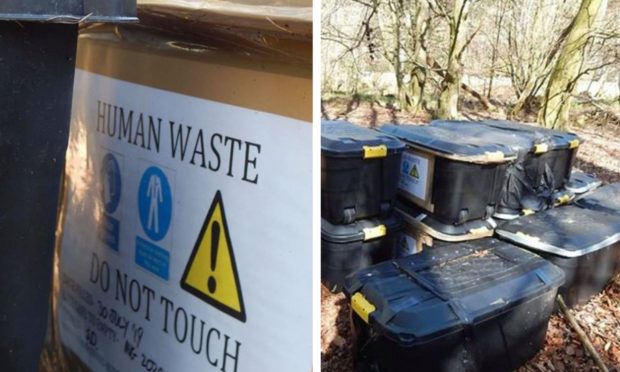 A discovery of containers full of human excrement in an historic Fife woodland has sparked health and environmental concerns.
A member of the public stumbled across the collection of plastic containers while walking in Cashmill Woods on the Falkland Estate last week.
The 13 boxes were sealed and labelled with the warning 'human waste do not touch'.
Locals raised concerns on social media.
"Why were they left lying in the middle of the woods sealed with packing tape – hardly secure," wrote one resident.
Another added: "It's a bit scary, I hope someone can enlighten us."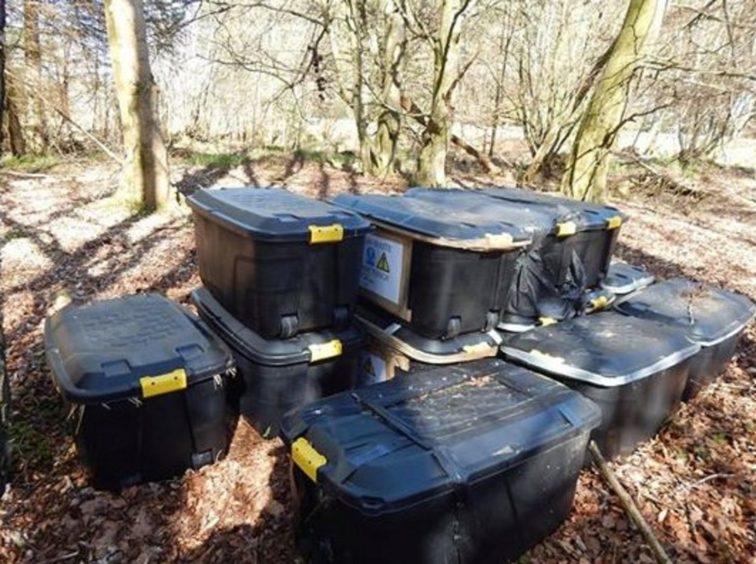 Ninian Stuart, chairman of the Falkland Estate Trust confirmed the boxes contained human waste.
He said: "The sealed plastic boxes contain human compost which are the result of an environmental festival which was held on the estate in July 2019.
"We have been temporarily storing the containers whilst exploring a number of environmentally friendly options as to what we can do with the contents.
"They were all well sealed, fully risked assessed and included warning signs, and were placed in a remote part of the estate's woodland just before the coronavirus restrictions were put in place."
He said the estate had intended to put a fence around the containers before the lockdown was imposed.
"We would like to assure the public that the boxes have been handled in accordance with all the environmental protocols and were placed away from public footpaths and access areas within the estate grounds," he said.
"They are of no risk however given concerns raised now, I've asked a contractor to come out of lockdown and fence the containers off soon as possible."
Human waste needs to be left around 12 months to allow for pathogens and other infectious agents to disappear before it can be used in an eco-friendly manner.
Mr Stuart said that as part of the historic 1,900 hectare estate's commitment to environmental sustainability, he and his team are currently researching ways in which waste from such events or off-grid living can be best dealt with.
"Our plan is to set up a long-term sustainable solution and following discussion with Scottish  Environmental Protection Agency (SEPA) as well as taking advice from industry experts of managing off-grid waste solutions, we hope to have that in place in the near future."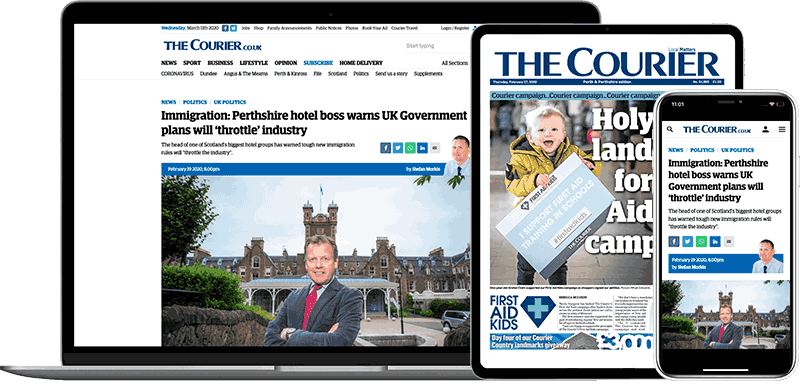 Help support quality local journalism … become a digital subscriber to The Courier
For as little as £5.99 a month you can access all of our content, including Premium articles.
Subscribe