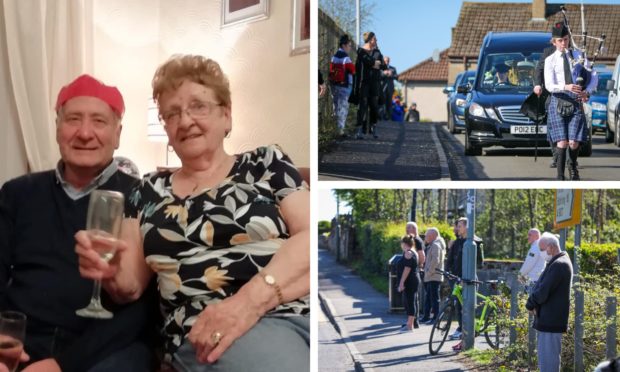 Villagers took to the streets to pay their respects to a Fife couple who died from coronavirus within hours of each other.
Neighbours, friends and relatives were unable to attend the funeral of Oakley couple Vic and Maureen Sharp due to restrictions on large gatherings.
Instead mourners stood outside their homes as their hearses passed through the village where they lived.
Maureen lost her fight for life on April 8, three days after she and Vic, both 74, were admitted to Victoria Hospital, in Kirkcaldy. Vic died less than 24 hours later.
Only their daughters Yvonne and Linda and four other family members were permitted to attend their burial at Saline cemetery due to coronavirus restrictions.
People stood silently as the two hearses proceeded through the village on Tuesday morning.
Maureen and Vic, who had four grandchildren, were both diagnosed with the virus and admitted to hospital on April 5 as their conditions deteriorated.
Yvonne said she and her loved ones couldn't even physically comfort each other because of the social distancing requirement.
She said: "After this is all done we've decided that we're going to have something at the cemetery again and then a big celebration after for them both.
"They don't deserve just six people at their funeral.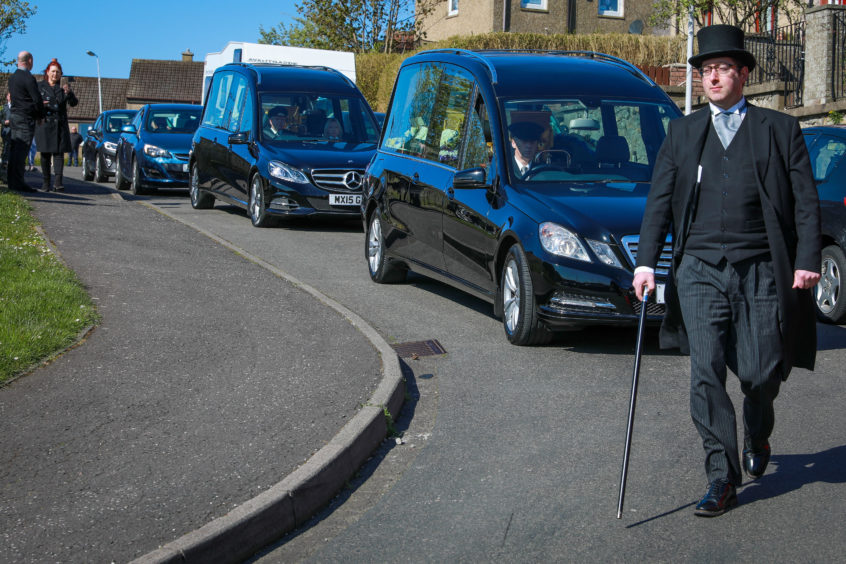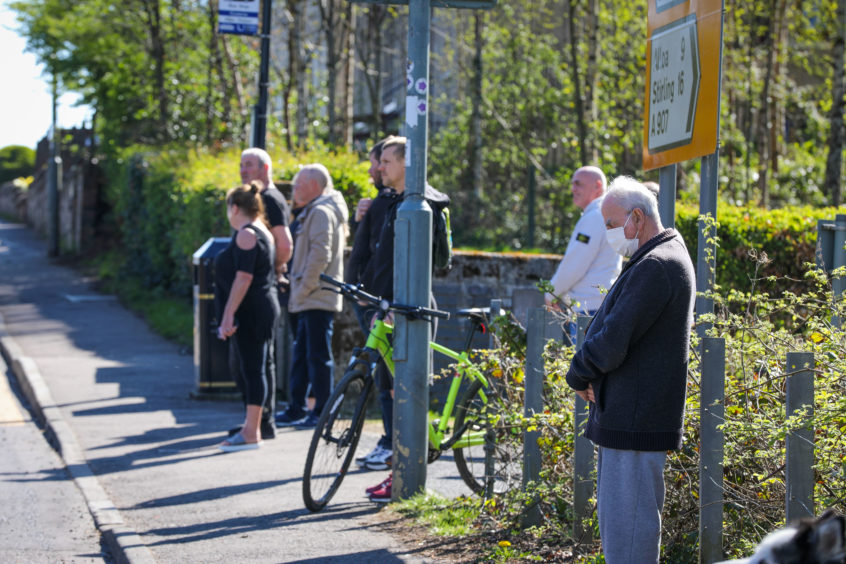 "They deserve better than that."
Ahead of the funeral, she invited anyone wishing to pay their respects to come out of their homes as the funeral cars passed.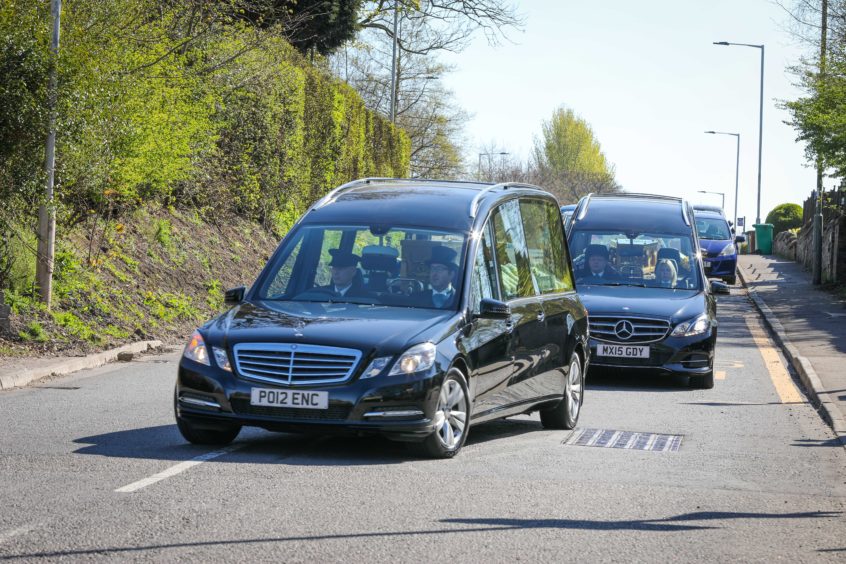 Mourners stood in the quiet residential street where the couple lived and along the route through the village centre to the nearby cemetery.
Maureen and Vic, a former miner who later worked at Longannet Power Station, had been married for almost 57 years, after tying the knot at the age of 17.
Tribute was paid to the couple by local football club Oakley United FC.
Vic was a dedicated supporter and the club said its thoughts and prayers were with the family.