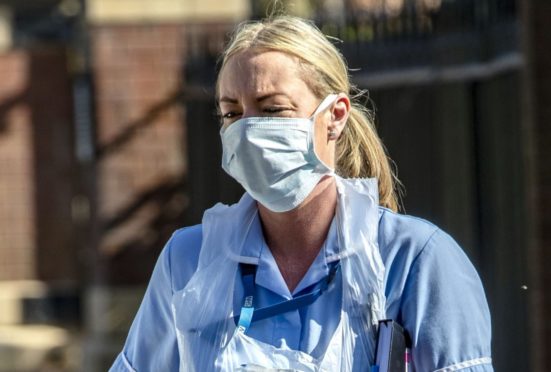 A quarter of Fife social care staff tested for COVID-19 so far had the virus, sparking renewed fears over frontline protection.
Figures obtained by The Courier revealed of 81 social care workers tested across the region up to Wednesday, 20 were found to have the coronavirus.
The information, outlined in an update to all of the region's councillors, MPs and MSPs, highlighted testing had enabled a "significant number" of people who potentially displayed symptoms to return to work.
However, unions have cast doubt over what personal protective equipment (PPE) is available and believe the figures enforce concerns frontline workers are being put at risk.
Fife Council has reported three people off sick with presumed coronavirus and a further 13 employees who have been positively diagnosed with coronavirus, one of whom is said to be working from home.
Officials say the positive test figure of 20 is higher because some of the affected workers with Fife's health and social care partnership are employed by the NHS, rather than the local authority.
Health and social care chiefs insist the PPE situation is being monitored "very closely" and praised the "huge efforts" being made by all of the partnership's key workers.
Nicky Connor, director of Fife Health and Social Care Partnership, said: "Staff have access to the PPE required to protect themselves and the people they care for.
"When needed, we are also supporting our partners in the independent sector, including providing urgent PPE and guidance.
"This is a challenging time for everyone particularly for those working in health and social care. Huge efforts are being made by all our key workers.
"The management and distribution of PPE is a priority for staff at every level and we are incredibly grateful for the support we are receiving from members of the public, politicians and our partners.
"This mutual support is key, at this time as we all pull together."
David Heaney, Fife Health and Social Care Partnership divisional general manager, said tests on social care staff started on April 6 at Cameron Hospital near Windygates.
"The health and well-being of our staff and service users is our highest priority," he said.
"Staff who meet the testing eligibility criteria but don't have transport to get to the testing site, are being supported by home testing on a limited scale.
"Alongside this, a network of volunteer drivers from within the service have made themselves available to transport staff to the testing site if they cannot transport themselves or a household member who is eligible to be tested.
"My sincere thanks to our volunteer drivers who are stepping in, and to Fife Council Health and Safety colleagues who are supporting them by providing PPE guidelines, and a vehicle-cleaning protocol."
UNISON has highlighted its reservations about the availability of PPE for care workers, suggesting many of its members "feel like they've been forgotten".
Assistant general secretary Christina McAnea said: "Care workers are being treated as though their safety and that of their loved ones doesn't matter.
"They feel they've been forgotten about and are at the bottom of the pile despite doing a vital job.
"Many are being denied access to vital protective kit that helps prevent the spread of the virus to them, their families and the people they look after.
"A more co-ordinated approach is needed desperately, with managers all following official guidance.
"Every care worker who needs masks and other safety gear must be supplied with it as a matter of urgency."
Unite has also spoken out about the issue.
General secretary Gail Cartmail said ministers "should not ignore the forgotten army of thousands of dedicated workers employed in social care settings, who are often low-paid".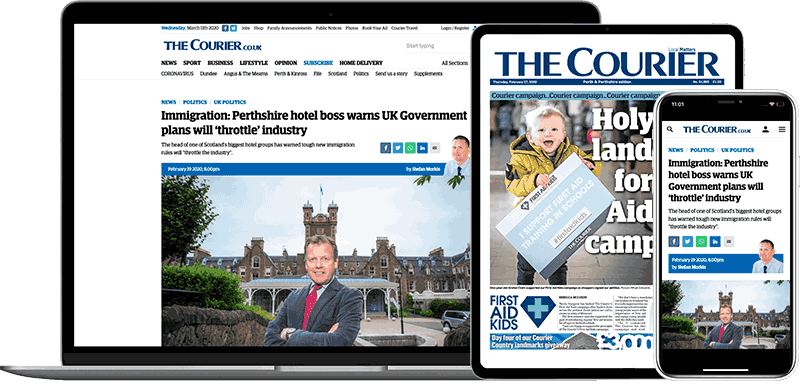 Help support quality local journalism … become a digital subscriber to The Courier
For as little as £5.99 a month you can access all of our content, including Premium articles.
Subscribe