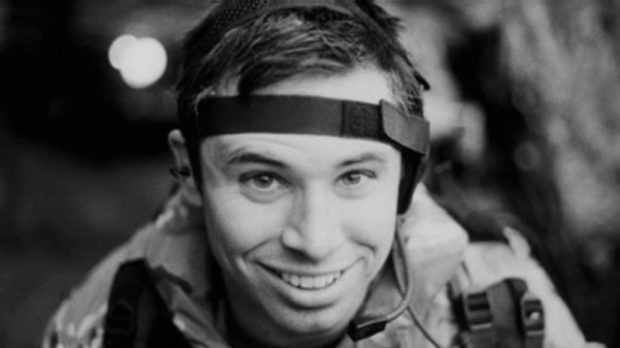 The family of a Fife Army captain who died after running the London Marathon have completed a 2.6 challenge in his memory to raise funds for injured veterans.
Captain David Seath, from Crossgates, collapsed just three miles short of the finish line while raising money for Help for Heroes during the 2016 event.
His relatives and friends have since raised more than £310,000 for the charity through the David Seath Memorial Fund.
They had to postpone this year's annual 5k, due to take place in Dunfermline last Sunday, and will now hold it on October 4 to coincide with the rescheduled London Marathon.
Instead, the Seaths urged their supporters to do the 2.6 challenge, a fundraising intiative to support charities affected by the marathon's postponement.
They undertook a range of activities from running, walking and cycling to yoga and trampolining, raising an estimated £2,000 for Help for Heroes.
Caotain Seath's mum Libby, who teaches yoga in exchange for donations to the charity, did 26 rounds of Surya Namaskar, a strenuous yoga sequence, via Zoom, while brother Gary completed a 10.4km run – four x 2.6 marking four years of the Captain David Seath Memorial Fund.
David's uncle Kevin Sykes undertook a 26.2km cycle in the heat of Perth, Western Australia, while his aunt Fiona and cousin Emma did a 2.6km walk.
Cousin Anthony Walshe, who recently joined the RAF, completed a 2.6km run, followed by a body weight session including 26 push-ups and sit-ups and a two minute 26 second plank.
On Sunday 24 April, Elizabeth Seath delivered an online Yogathon session, via Zoom, which focused on completing 26 rounds of Surya Namaskar, a strenuous yoga sequence in support of the The Captain David Seath Memorial Fund, as part of the #2.6Challenge.Elizabeth Seath said:"I am delighted that on Sunday 26th April, 20 yoga students and teachers came together to complete 26 rounds of Surya Namaskar, a strenuous yoga sequence, in David's memory. "This was fitting, as I had finally convinced David that yoga would be a good accompaniment to all his rigorous Army Commando training! As well as contributing to David's legacy, in supporting veterans, participants all achieved a personal sense of achievement, commenting on how proud and inspired they felt. "I am forever grateful for the love and support of my yogi friends and colleagues and I know David would be so proud of us continuing what he started in supporting men and women who gave so much for us."

Posted by The Captain David Seath Memorial Fund on Tuesday, 28 April 2020
Another cousin Sarah-Jayne Tunstall carried a 2.6kg backpack on a 9.6km run around York.
Gary Seath, who founded the memorial fund, said: "The fund is committed to supporting personnel, veterans and their families across Scotland during the most unprecedented times.
"It was very disappointing to have to cancel our 5k fundraising event, however we fully appreciated the measures taken by the Government as a means to control the spread of coronavirus.
"The 2.6 Challenge presented an opportunity to continue to raise funds during what is proving an incredibly challenging time within the charity sector and we have been overwhelmed by the fundraising which has been carried out in support of David's legacy."
David Martin, Help for Heroes head of fundraising, said "We know the London Marathon weekend is particularly poignant for the Seath family yet they have created a positive and inspiring legacy from such a painful anniversary."