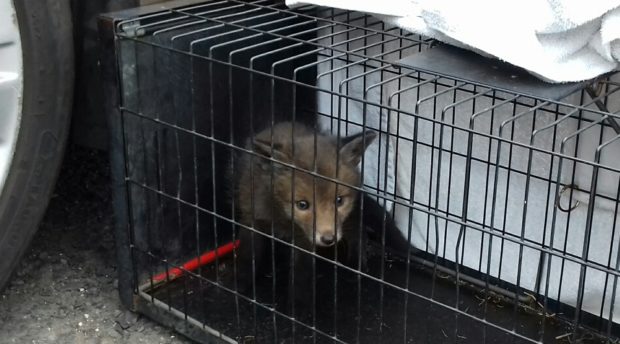 A hungry fox cub was rescued after spending up to three days under a car bonnet.
The frightened stowaway was spotted by the car owner when they opened the bonnet of their vehicle, which had been parked in Scott Street, Dunfermline for three days.
They saw the tiny fox's head moving beside the engine and alerted the Scottish SPCA.
Animal rescue officer Kelly McGuire was able to coax it out with food into a cat trap and take it to safety.
The cub is now being cared for at the charity's Fishcross centre and will be released back into the wild when it is old enough to fend for itself.
Kelly said: "The fox was very lucky that this happened at a time when the public are travelling less, as the car had been parked for three days.
"The member of the public who found the youngster could see its head moving when they opened the bonnet.
"Given that it may have been in there for the full three days the car was stationary, I knew the cub would likely be hungry.
"The promise of a square meal was all it took to lure the young fox out and safely contain it.
"The cub was transported to our National Wildlife Centre at Fishcross where it will receive the care it needs before being released back into the wild once old enough."
The rescue followed the launch of the Scottish SPCA's #WildlifeWise campaign which educates the public on when to leave baby animals alone in the wild and when to phone its animal helpline.
Vixens can sometimes leave cubs when they are scavenging for food or looking for a new den.
The charity advised those who find cubs to check back on them over a few hours to avoid creating an orphan and when assistance is needed to phone its helpline on 03000 999 999.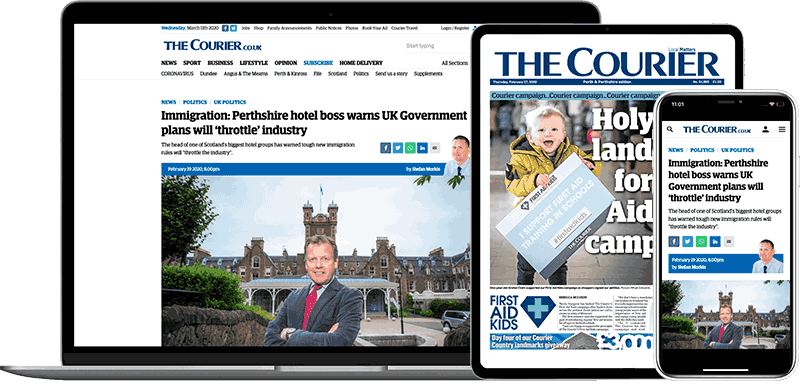 Help support quality local journalism … become a digital subscriber to The Courier
For as little as £5.99 a month you can access all of our content, including Premium articles.
Subscribe