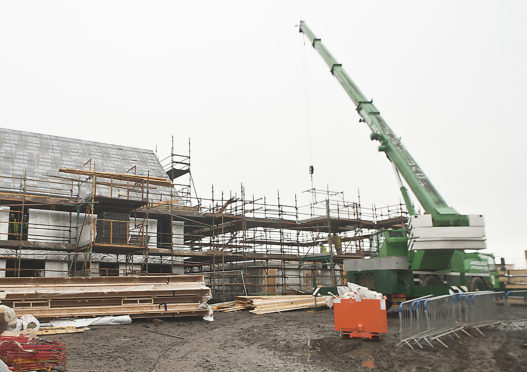 A Fife social housing group has secured a £10 million financial agreement to help it overcome the coronavirus crisis.
Kingdom Housing Association said the revolving credit facility agreed with Lloyds Bank means it will be able to access funding for housebuilding projects, safeguarding its building programme during a time of economic uncertainty.
As part of Fife Housing Association Alliance, Kingdom plays a key role in Fife Council's affordable housing programme.
Labour councillor Judy Hamilton, who is convener of the council's community and housing services committee, said: "I'm delighted that Kingdom Housing Association, who are key partners, have secured this funding and I look forward to them continuing to play a full part in the wider affordable housing programme."
Construction on building projects across the country has halted during the Covid-19 pandemic, leading to a warning that the Scottish Government is unlikely to meet its target of delivering 50,000 affordable homes by 2021 as a result.
Melanie Russell, relationship director at Lloyds Bank, said: "Affordable housing will continue to play a critical role in society on the other side of the current crisis. As such, it's important that providers are able to invest in upgrading and building new homes while adapting to changing market conditions.
"That's why we are committed to backing the sector, ensuring organisations like Kingdom Housing Association have the financial headroom to deliver on their long-term strategies while overcoming more pressing short-term challenges."
A revolving credit facility allows businesses to access funding over an agreed timescale up to a certain limit. Funds can be accessed as a series of short term loans, with the amount of interest charged dependent on the sum used.
The agreement means Kingdom can access up to £10 million over the next five years.
Nick Pollard, director of finance and digital at Kingdom Group, said: "This is an important part of the Kingdom Group of companies overall funding strategy for the next five years.
"The facility will enable Kingdom to ensure it is not as exposed to events outside its control when obtaining funding for its housing development programme as it would have been without such a facility.
"The facility also enables Kingdom to take opportunities as and when they arise in lieu of committed funding being put in place."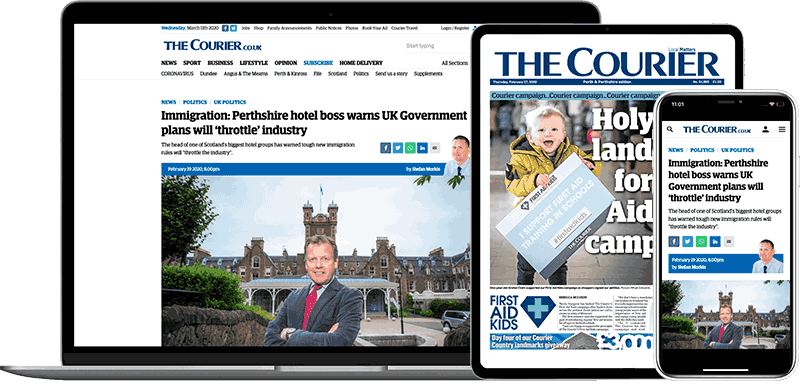 Help support quality local journalism … become a digital subscriber to The Courier
For as little as £5.99 a month you can access all of our content, including Premium articles.
Subscribe