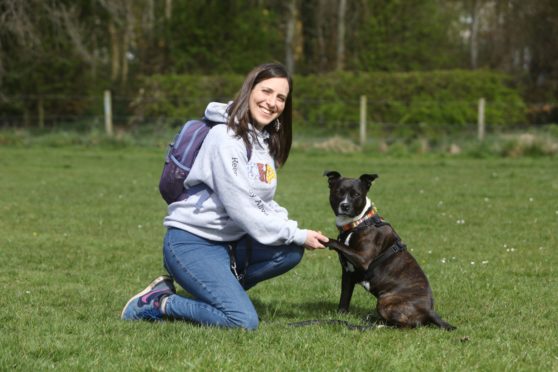 A Rosyth dog has raised £630 by performing tricks for passers-by.
Staffordshire bull terrier Lula cheered people up during her daily walks round the town with Sarah Johnston.
She showed how she could weave between Sarah's legs, jump railings and sit pretty with her paws up on command.
Donations made during their 30-day challenge will go to children's hospices charity, Chas.