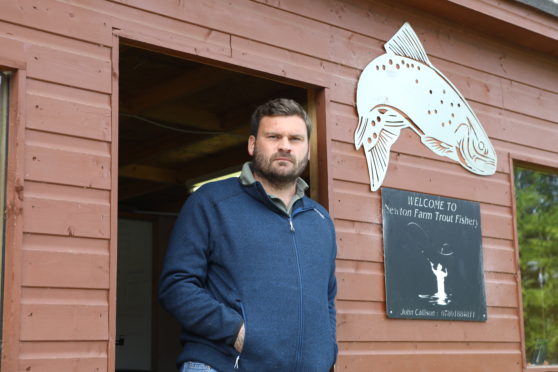 The manager of a Fife fishery fears his business may not survive lockdown after it was targeted by thieves.
Newton Farm Trout Fishery in Newport was broken into over the weekend and thousands of pounds worth of angling equipment was taken.
John Calllison, 36, who holds the lease for the site, said he had lost around £8,000 worth of rods, nets, flies and other gear.
Unable to keep the fishery open during lockdown, he is unsure if his business will recover from the setback.
"I've got a young family and I don't have any money coming in.
"Between this and Covid-19, it's just put me back, the whole thing. It could be another three weeks. It's just gone on forever with no income.
"If I try to get it opened up again, I don't know if I'm going to get broken into again. I'm just at the lowest point, then something like this happens. It makes me think 'what's the point'.
"I've worked hard to build the place up over the last six years, for someone to do this."
Mr Callison has not ruled out the possibility that whoever broke into the shed may have been someone who had fished at Newton Farm.
"It was like it was somebody who knew me, and where I keep things. Everything that was stolen was my stuff.
The thieves are believed to have struck on either Saturday or Sunday night.
"I'm hoping, if they walked up the main road and into the main gate, the CCTV will have picked them up."
Among the items stolen were a Wychwood bag, two Scierra rods, flies and reels.
Mr Callison said it was possible the thief might try to sell the items on.
He added that if thieves are targeting fisheries, other angling businesses should be on guard.
A spokesman for Police Scotland said: "Police were called around 9.55am on Monday, May 11, 2020, following a report of a break-in to business premises in Newport on Tay.
"Inquiries are ongoing to trace those involved and anyone with any information is asked to contact police on 101 quoting incident number 0765 of  May 11, 2020."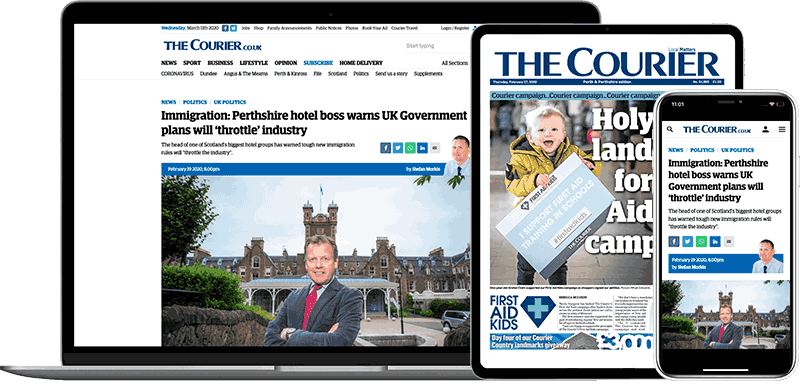 Help support quality local journalism … become a digital subscriber to The Courier
For as little as £5.99 a month you can access all of our content, including Premium articles.
Subscribe