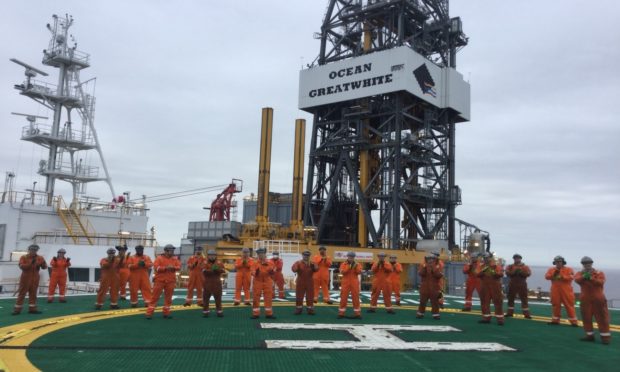 Offshore workers anchored in the Firth of Forth have been raising funds for needy communities, despite fears over redundancies.
The crew of the Ocean GreatWhite, which has been in the estuary since February, collected more than £3,000 through bingo and quiz nights, raffles, sports competitions and other events.
The money will be donated to Levenmouth Foodbank and Burntisland Community Council, which is buying stationery to help local children with home schooling.
The rig is one of the world's largest ultra-deepwater semi-submersibles for use in harsh environments.
Made in Singapore, it was based in Shetland until recently and is expected to be on the move again within weeks – possibly to the Canary Islands.
It is one of five rigs stacked in the Forth due to industry uncertainty over oil prices, which have collapsed during the coronavirus pandemic.
The Ocean Valiant which, like Ocean GreatWhite, is owned by Diamond Offshore, arrived last weekend after being released early from a contract with Shell when plans to drill five wells in the North Sea were abandoned.
Also stacked are Deep Sea Aberdeen, owned by Norwegian-based Odfjell Drilling, and two smaller rigs from Swiss company Transocean which have been there since 2015 and 2016.
Shane Gorman, from the Ocean GreatWhite's safety department, said there was a great deal of uncertainty over oil jobs generally and redundancies were almost certainly on the horizon.
He said that despite the "strange and challenging times", the Ocean GreatWhite crew had decided to put their time to good use for local people in need.
"We wanted to give directly to local communities rather than to big organisations," he said.
"The foodbank is a good example of that.
"The Burntisland group is doing good stuff with school children and are trying to raise £7,000 to put together packs of stationery for families.
"There's a lot of stigma about having to reach out and many people don't want to do it but this is so help can be given without making people feel any worse than they already do."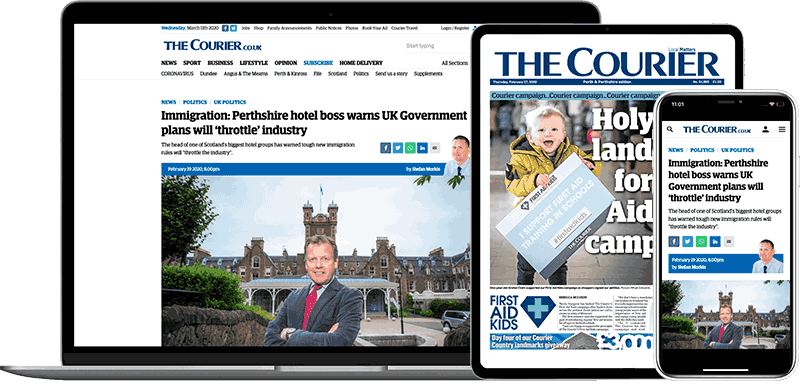 Help support quality local journalism … become a digital subscriber to The Courier
For as little as £5.99 a month you can access all of our content, including Premium articles.
Subscribe