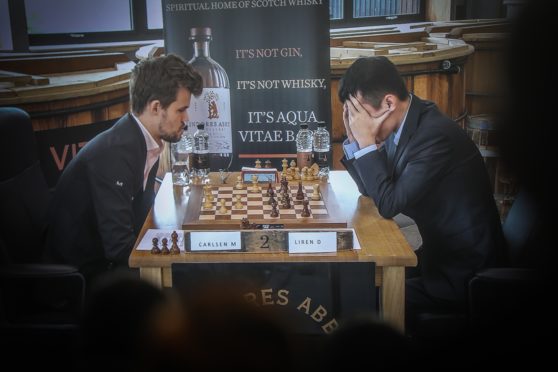 An international chess tournament held in an abbey where William Wallace once took refuge has been named one of the game's new "majors" after moving online.
Twelve of the world's finest players, with world champion Magnus Carlsen top of the bill, have lined up for the Lindores Abbey Rapid Challenge from May 19.
The event effectively replaces the elite Lindores Chess Stars tournament which was held last year in the historic site in Fife that is also believed to be the birthplace of Scottish whisky.
However, with sport in lockdown and players unable to travel, the tournament will take place without anyone having to leave their home.
The new look event was officially launched on Thursday when it was named part of the  $1 million Magnus Carlsen Tour, the richest online chess tournament in history.
Lindores, near Newburgh, was where Wallace and his army rested after the Battle of Black Earnside in 1298 after they defeated the English.
The abbey is now a distillery and its custodians recently uncovered evidence that monks who used to brew whisky at the medieval site more than 500 years ago would also play chess against each other.
The first written record of Scotch whisky distillation took place at the site in 1494.
Drew McKenzie Smith, founder and managing director of Lindores Abbey Distillery, said: "This is a hugely exciting event building on the tournament we held last year.
"It is also a big honour to be named part of the Magnus Carlsen Tour.
"We are expecting chess fans everywhere to tune in to watch the action and we hope they learn all about the abbey, its history and its chess heritage."
The event, which runs until June 3 and will be broadcast live on chess24.com, is being put on in association with the Lindores Abbey Heritage Society, which maintains the historic site.
Under the tournament's social media hashtag #HeritageChess, fans can learn more about a participating player and his country's chess history every day in an effort to show the rich heritage of chess on which the players' careers have been built.
It follows the Lindores Chess Stars super tournament held last year, where Carlsen, former world champion Vishy Anand, Russia's Sergey Karjakin, and Ding Liren from China faced off in person.
This year's Rapid Challenge will also feature Carlsen and Karjakin, as well as speed chess specialist Hikaru Nakamura, China's number one Ding Liren, the young Iranian prodigy Alireza Firouzja and seven other players who had not been participating in the first tournament of the Magnus Carlsen Chess Tour yet.
They are Wesley So, Alexander Grischuk, Levon Aronian, Wei Yi, Daniil Dubov, Jan-Krzysztof Duda, and Yu Yangyi.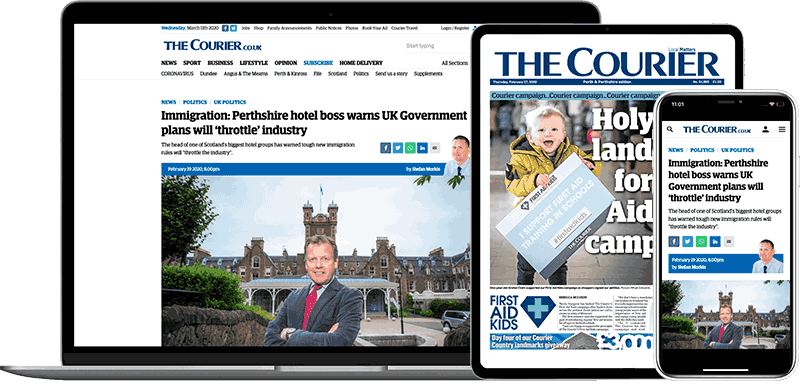 Help support quality local journalism … become a digital subscriber to The Courier
For as little as £5.99 a month you can access all of our content, including Premium articles.
Subscribe