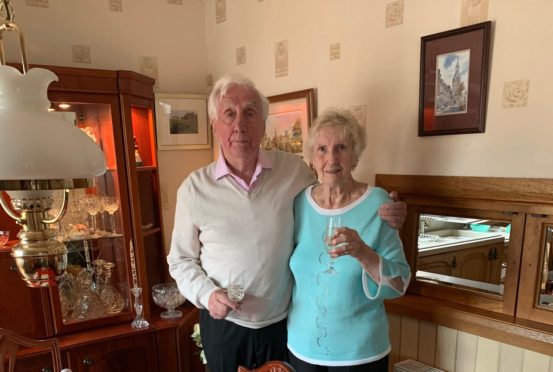 A Fife couple were forced to celebrate a major milestone in their marriage a little differently this year – but their family has pledged to mark the occasion properly when they can
Lawrence and Isa Watson, from Dunfermline, would have loved to celebrate their diamond wedding anniversary in the company of friends and family, but the Covid-19 restrictions meant that wasn't possible for their big day.
However, the happy pair made the best of a bad situation with a special anniversary meal delivered from Luca's Kitchen in Dunfermline along with a bottle of Prosecco.
Mr and Mrs Watson married in Cowdenbeath in 1960.
Daughter Lorraine Doig admitted it had been a "strange time" for all.
"It was a quiet day celebrating at home but we wil make up for it later in the year," she promised.