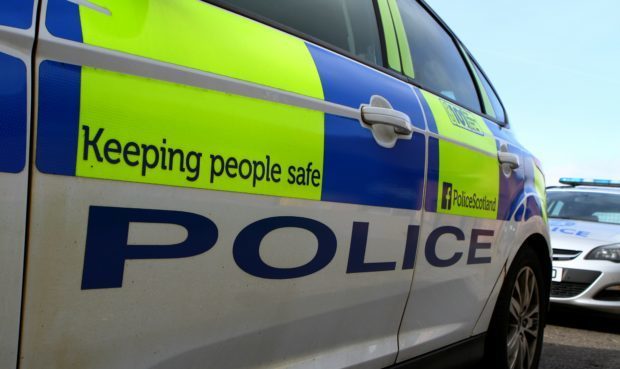 A domestic abuser who assaulted his partner in a vodka-fuelled rage has been jailed for 10 months.
Peter Kelly, 37, grabbed the woman by the chest and neck and pushed her to the floor during the incident in Glenrothes.
Falkirk Sheriff Court heard Kelly and the 33-year-old woman had been in a relationship for five weeks until he attacked her "without warning" in her living room in the town's Craigellachie Court.
Prosecutor Adrian Fraser said Kelly and the victim had both been drinking.
Mr Fraser said: "The accused was seen to become unexpectedly angry and aggressive towards the complainer.
"He grabbed her by the neck and round about the chest area and pushed her to the ground.
"She cried in pain for help.
"Two other people present tried to pull him from her. She continued to cry for help and eventually they did manage to pull him off her.
"It's not clear why, but he was still in an aggressive mood, no doubt inspired by the alcohol consumed."
When police arrived Kelly initially fled but then returned to the scene and was arrested, "heavily intoxicated", in the rear garden.
Appearing in the dock handcuffed to security guards, Kelly, of Craigievar Drive, Glenrothes, pled guilty to assault.
He also admitted stalking another Glenrothes woman who dumped him in 2019 after a "short term relationship".
Imposing the 10-month jail term, Sheriff Derek Livingston said Kelly had four previous convictions for domestic offending.
He said: "You have a history of domestic abuse, and you also have a history of assaults, some of which are domestic. There is no alternative but custody."
Sheriff Livingston also granted non-harassment orders, preventing Kelly from approaching both victims, and deferred sentence on a breach-of-bail charge, which Kelly also admitted, to obtain a report from the Scottish Government's Caledonian Men's Project, which aims to prevent male-on-female violence within relationships.