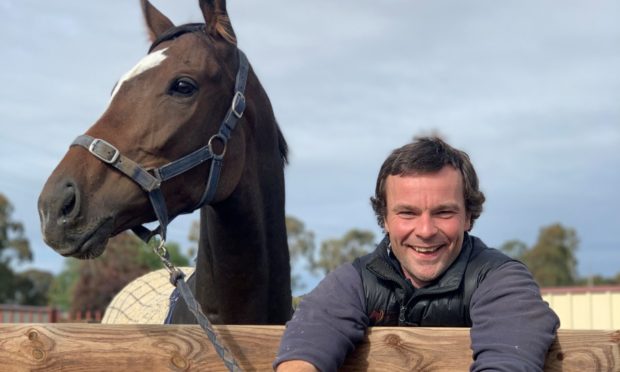 Michael Alexander speaks to Fife-raised vet Dr Mike Whiteford who has swapped rainy Scotland for running an equine hospital in rural Australia.
When blazes ravaged parts of southern Australia last summer, the rural community of Bendigo, north of Melbourne, was very lucky that it escaped the worst of the devastation.
But in the 12 years that Fife-raised vet Dr Mike Whiteford has been practicing in the region, he's treated a number of animals with nasty burns caused by bush fires – and there is growing concern that climatic conditions are becoming more extreme.
"Last summer was a real bad bush fire season – we were really lucky in our area we didn't have any here," he said, speaking to The Courier from Australia.
"But it's very concerning to think about the billions and billions of animals that died elsewhere. You can't understand the intensity of the fires until you see one. We're talking flames four or five storeys high.
"The winds coming across the land here heat up like a hair drier blowing you. It's crazy. It's so arid, everything is just waiting to go up.
"Animals – like people – just try and get out the road because the fire is moving at whatever speed the wind is blowing – might be 20 or 40kmph.
"But when animals do get injured, they are often distressed and don't know what's going on.
"They don't deal well with the burns. At least with a person you can speak to them, tell them it's going to hurt for a while and you are going to put some ointment on.
"But with horses, for example, they just want to run from everything. When they are sore they are quite difficult to deal with."
Dr Mike said people in Australia tend to get excited about the rain in the same way people in Scotland get excited about the sun.
"People always want what they don't have!" he laughed.
But he said one of the main topics of conversation from local people Down Under these days is that it's getting drier and lakes are not always filling up in winter as they once did.
The unpredictability of the climate means there can be a bush fire one week and a tropical downpour with flooding the next.
TV viewers will be able to see the landscape, and get an insight into the work of Scottish-Australian vets, when Dr Mike features in a new 12-part series Scottish Vets Down Under which launches on Monday May 25.
As well as Dr Mike, the series features his "good pal" Dr Chris Allison from Stirling who has also traded Scotland for the bushlands of Australia.
Born in Kirkcaldy, Mike lived with his parents on a dairy farm near Pittenweem before the family moved to Ormiston beef cattle farm near Newburgh in 1991.
A former pupil of Dunbog Primary and Bell Baxter High School in Cupar, Dr Mike, now 36, admits that being a vet "wasn't always a career path" for him.
However, inspired by life on the farm, he went on to study veterinary science at Glasgow University and it's there that he met and became friends with his now fellow vet Dr Chris.
Graduating in 2007, Dr Mike worked for a year in Northern Ireland before a friend persuaded him to go and work in Australia for what was meant to be six months.
He met his now fiancé, fellow vet and business partner Dr Sarah Jalim from Wales, and he's been there ever since – buying a horse hospital in 2012.
Dr Chris moved to Australia slightly later than Mike – initially sleeping on his couch – and he now runs his own nearby practice looking after smaller animals.
In the first episode of the series, the first patient of the day at Mike and Sarah's 's equine hospital is a week-old foal with a serious facial injury.
The young horse most likely had a run in with a fence, resulting in a skull fracture that requires an operation.
The vet team fears the foal may have a brain injury which could make surgery unsafe. The news comes as a blow to owner Grace who has bred the horse for a future in racing. For the moment, the wound is cleaned, and the foal is placed under observation.
Over the course of the series, Dr Mike deals with horses with a range of conditions from colic to a new born colt with a hernia and Dr Chris gets to see everything from lizards to emu chicks and wombats and even a young crocodile.
Dr Mike added: "The people here are very relaxed, very down to earth. They are good people to deal with.
"They are more like farmers back home. I was always really scared of people who knew a lot about horses back home! They were always a bit alien to me!
"Here though they are really down to earth and really happy to help you out and have a laugh. It just becomes life. It all just rolls on."
*Scottish Vets Down Under, Ep 1/12 airs on the BBC Scotland channel on Monday May 25 from 8pm to 8.30pm.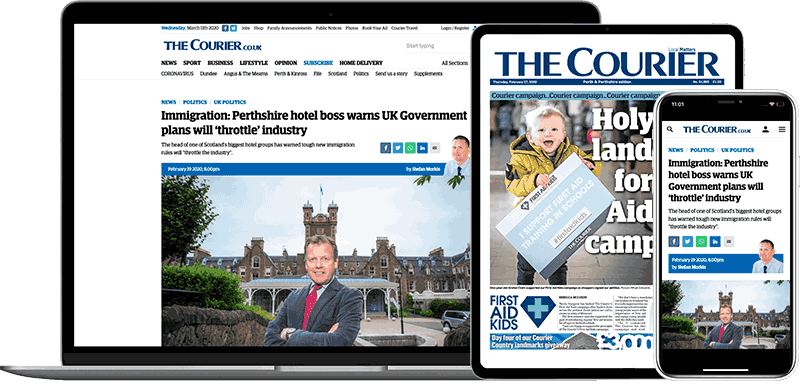 Help support quality local journalism … become a digital subscriber to The Courier
For as little as £5.99 a month you can access all of our content, including Premium articles.
Subscribe