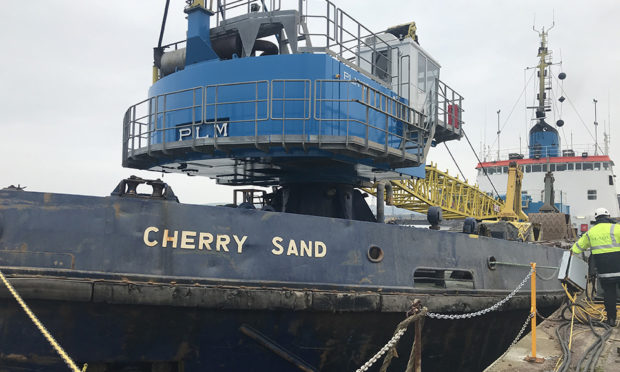 An investigation launched after the death of a crewman crushed at Rosyth Dockyard has found that his vessel's mooring operation was "inherently hazardous".
Brian Smith, the 72-year-old temporary master of the dredger, was pulled from the water and pronounced dead by paramedics.
He was working on the Cherry Sand on February 28 last year during a berthing operation when he was fatally injured.
The dredger arrived in the port five days beforehand for work in preparation for the arrival of the UK aircraft carrier HMS Queen Elizabeth.
Circumstances surrounding Mr Smith's death were probed by the Marine Accident Investigation Branch.
Mr Smith was working on the 52-year-old dredger owned by Cardiff-based UK Dredging.
The MAIB report published today said the master was crushed between the dredger and the jetty after he fell while attempting to step ashore to assist berthing the vessel in Rosyth.
"The master's foot missed the quay, and his upper body struck the chains and quayside with force before he fell between the quay wall and the vessel," it said.
"He was crushed by the moving dredger before slipping into the water."
The key safety issues identified concluded that the method used for self-mooring the 206-ft long Cherry Sand was "inherently hazardous, and crew routinely stepped ashore/on board when the vessel was not tight alongside".
The Maritime and Coastguard Agency has been recommended to amend the Code of Safe Working Practices for Seafarers to include guidance for the safe completion of mooring operations.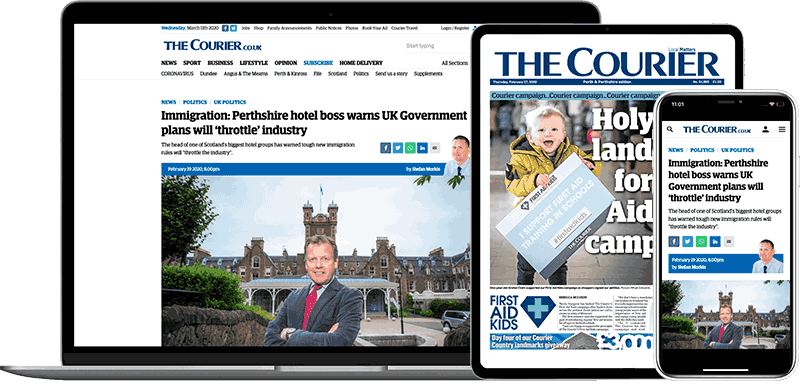 Help support quality local journalism … become a digital subscriber to The Courier
For as little as £5.99 a month you can access all of our content, including Premium articles.
Subscribe