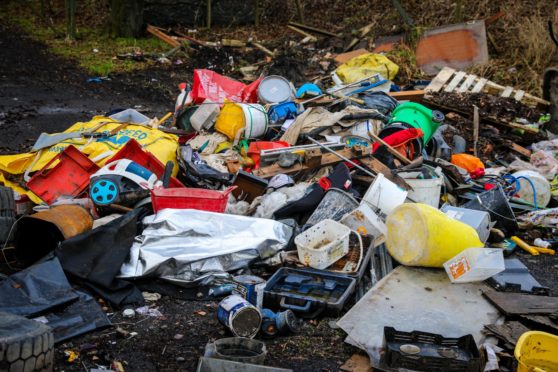 Fife Council is being urged to take a lead from other local authorities and do more to combat fly tipping across the region.
Councillors in north east Fife are calling for investment in new, more affordable CCTV and heat mapping technology.
Tay Bridgehead Liberal Democrats Councillors Jonny Tepp and Tim Brett say the measures would help officers to pinpoint where and how the Kingdom is being targeted by fly tippers and increase the chances of catching those responsible
Between April 1 2019 and March 31 2020 there were 353 reported incidents of fly tipping in north east Fife, with 16 warning letters sent out and four fines issued.
The issue has impacted heavily on communities across Tayside and Fife during the coronavirus crisis.
Just last week, piles of rubbish were illegally dumped recently at the historic Kincladie Wood near Dunning, while fly tippers have targeted beauty spots including Castlehill reservoir in Perthshire and Lomond Hill Fishery near Leslie in Fife.
Mr Brett said "We are still concerned that we do not know the number of dumping incidents, just the number of reports received. We don't know if any analysis of this has ever been formally completed in Fife or if staff simply rely on fieldwork to make sense of the reports coming in.
"We would like to know where the incidents reported are happening so that CCTV can be put in place where it is needed to protect the environment.
"Some other councils use software that allows everyone to see where problems are being reported, what actions have been taken, and to be kept informed of progress.  This is what integrated technology is already delivering elsewhere, and we have to ask why it is not doing so for the people of Fife."
Mr Tepp said cheap mobile cameras were now available for less than £100 whereas previously units cost thousands and has urged the council to consider the new technology.
"In the recent past the ability to deploy CCTV has been very limited and costly," he said.
"We understand that new procurement practices mean that the safer community team now find it relatively easy to procure cheap and effective cameras."
Dawn Jamieson, Safer Communities team manager, said Fife Council had issued a total of 106 fines in the last year, adding: "We do currently use CCTV cameras and we're also looking at mapping technology.
"We don't have a timescale for this at the moment."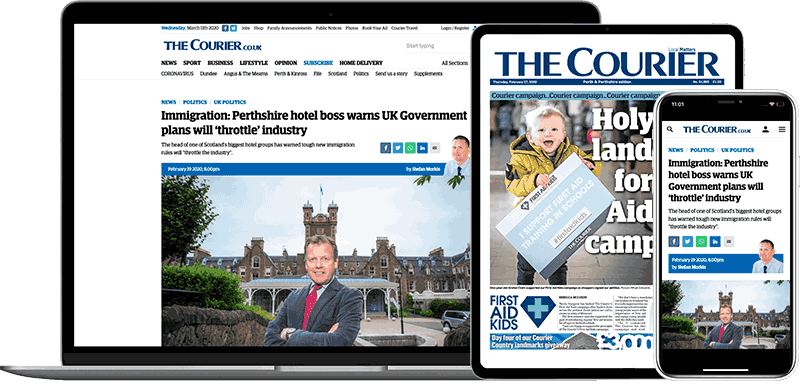 Help support quality local journalism … become a digital subscriber to The Courier
For as little as £5.99 a month you can access all of our content, including Premium articles.
Subscribe