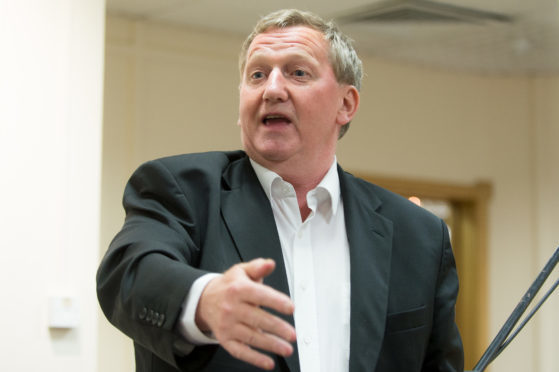 A Fife MSP has called for a massive expansion of workplace health and safety representatives to help people return to work safely after lockdown.
Alex Rowley said the move should form part of new legislation to ensure working arrangements protect employees from being exposed to Covid-19.
The Labour MSP for Mid Scotland and Fife, speaking during a debate on emergency measures brought before the Scottish Parliament, said greater clarity is needed.
The Coronavirus (Scotland) (No.2) Bill proposes a number of protections for people and businesses and adds to emergency measures already approved by the Scottish Parliament.
Mr Rowley welcomed news the government is working with employers and trade unions to put in place a framework for safe working but added: "We need to see the outcomes of that work but we also need a massive expansion of health and safety representatives in workplaces across the country.
"If that, or any other aspect of safe working needs to be put into law, we will be willing to help to do that at pace.
The Lord Advocate has highlighted all Covid-19 deaths or presumed deaths suspected of being contracted in the workplace will be reported to the Crown Office, allowing legal investigations to take place where necessary.
Mr Rowley welcomed the move and added: "It is important that all workers know they have a statutory right to safe working conditions and where an employer does not provide for this it is vital that they know they are liable and can be held to account by law."
The MSP said trade unions were key to ensuring the expansion of health and safety representatives but that they would need government support.
"No-one should be made to go to work in an unsafe environment under any circumstances.
"Any business owner, director or manager that allows unsafe work practices that put workers in a greater danger of contracting the virus should be held to account.
"All workers have rights and where there are safety fears they must speak up and management must listen and act."
Constitutional Secretary, SNP MSP Mike Russell, said: "Throughout this crisis we have tried to achieve consensus and will continue to work on a cross party basis to enable the government to take the steps necessary to help Scotland get through these extraordinary times."