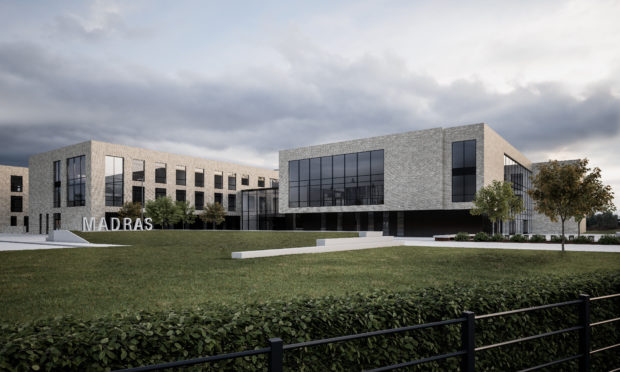 Madras College rector David McClure has announced he is retiring at the end of the school year.
Mr McClure took over the helm of the St Andrews secondary school in 2013 and has steered it through unchartered waters as long-awaited plans for a new school building in the town were drawn up and finally approved last year.
He will leave before the new campus at North Haugh opens in August 2021.
Mr McClure came to teaching later in life having worked as an engineer at both Scottish Aviation Ltd and the UK Atomic Energy Authority at Dounreay before training as a maths teacher.
After working in schools in the west of Scotland, he took the post of depute headteacher at Buckhaven High School before quickly being promoted to rector there in 2002, a post he held for 11 years.
Fife Council's head of education Maria Lloyd said he was well known for demonstrating strong leadership and standing up for his beliefs.
"Since taking up appointment the results at Madras have continued to improve and culminated this year in the school being in one of the top 40 best Schools in Scotland list for achieving five highers," she said.
"Although Dave knows this attainment in highers is not everything he aims for, he was quietly really pleased.
"Dave has always made sure that learning and achievement are at the heart of his school ethos."
Ms Lloyd said colleagues and pupils had a genuine warmth for their rector, and added: "In everything Dave is involved in he puts in 100% effort and has more energy than those much younger in the profession.
"His boundless energy continues and he still insists on teaching a maths class every year to keep him grounded.
"I, like many others, will miss his dry sense of humour, his robust challenge of ideas but most of all the passion that he puts into everything he does."
Lynn Christie, chairwoman of Madras Parent Council, said Mr McClure had done a remarkable amount for the school over the past seven years.
The process for finding an interim replacement for the rector has already begun.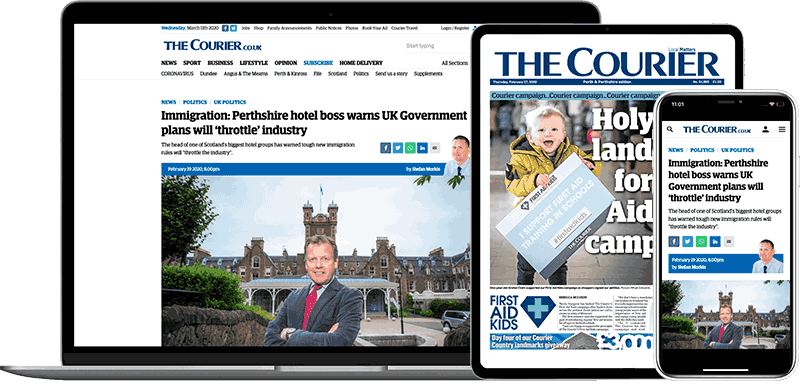 Help support quality local journalism … become a digital subscriber to The Courier
For as little as £5.99 a month you can access all of our content, including Premium articles.
Subscribe