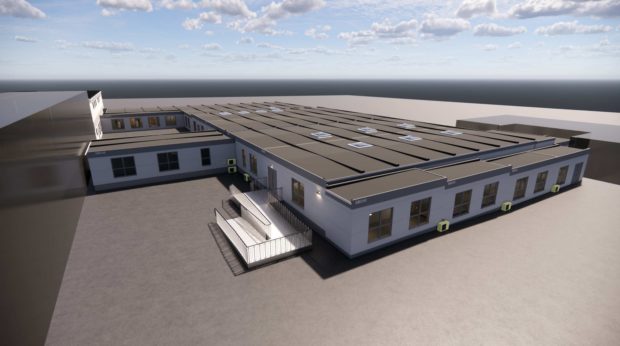 Pupils eager to return to the site of a Fife school which was gutted by fire last year have been given a glimpse of what the future may hold.
The Courier revealed last week how building work at Woodmill High School in Dunfermline has been able to resume despite ongoing Covid-19 restrictions, although that work is unlikely to be finished until October.
The year groups split apart since the blaze swept through the school in August are looking ahead to the 2020/21 term and uniting as a single community once more.
Fife Matters: A blaze which brought out the best and worst in human nature
Much of the modular accommodation needed to make that possible will be ready by August, while plans for the final phase of the new build – which include an additional support unit, five science labs, a kitchen and dining room area – have been submitted for approval.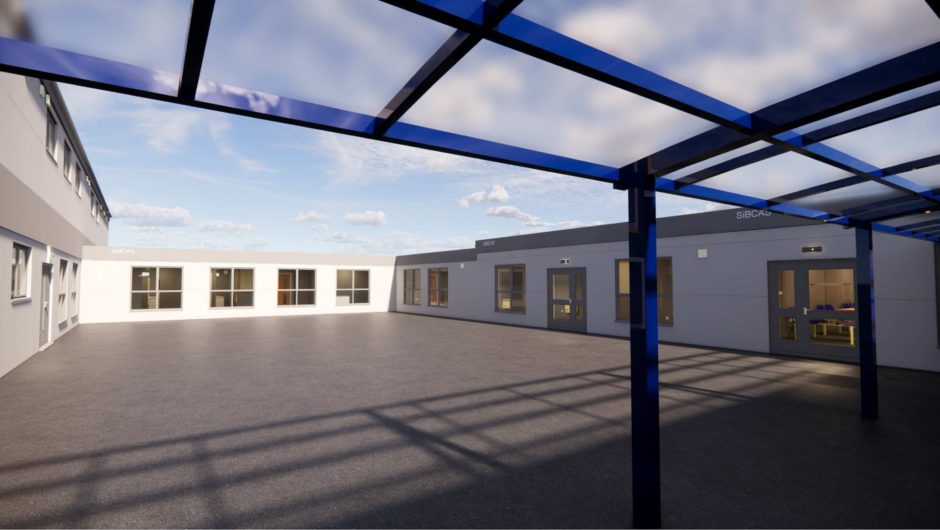 Rector Sandy Mcintosh said: "As a result of the lockdown and suspension of all construction work across Scotland, it has not been possible to have the Woodmill building works completed on schedule.
"In some respects, it is unlikely that we would have been in a position to utilise the full capacity of the school, as any short term return will involve social distancing and potentially partial year groups, spread across the existing rooms that we have in the old building."

Youngsters have been dispersed across various locations since the fire and although the host schools have been described as "exceptional", Fife Council's plan has been for the children to return to their school as soon as possible.
By 2024, the education service's intention is for Woodmill High to be part of a new campus includinge St Columba's High and Fife College at a site in the Duloch area.