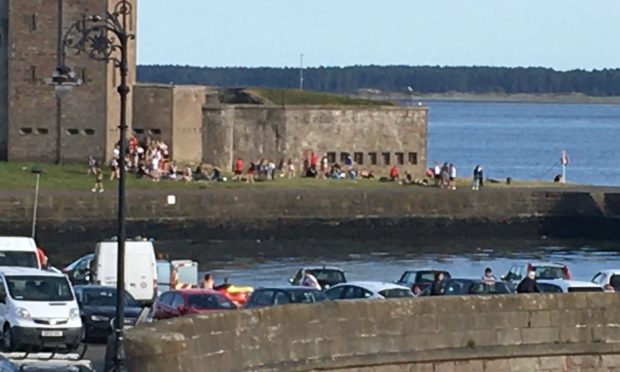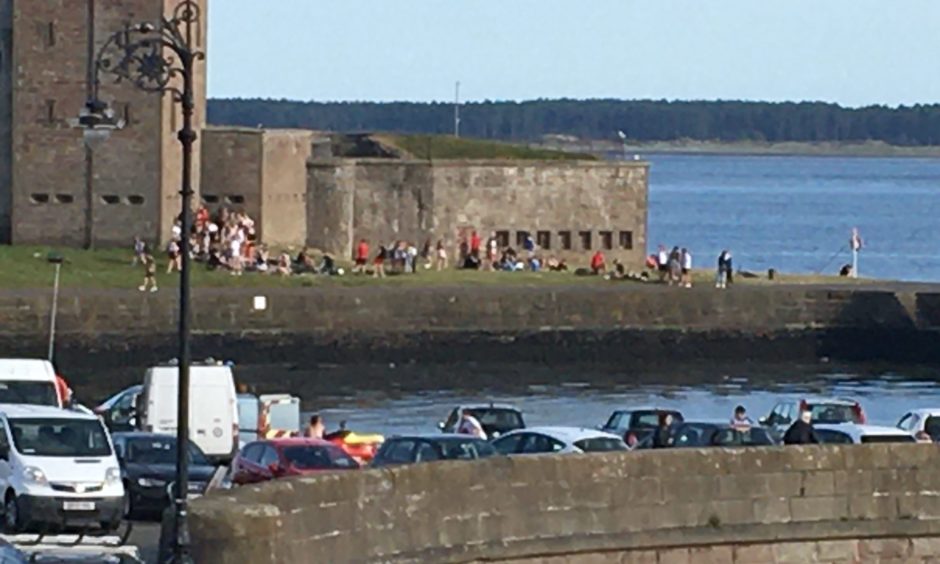 An angry Fife nurse slammed groups of friends flouting social distancing rules as she finished a gruelling shift in PPE.
Louise Marwick, a learning disability nurse, said people did not appear to care about the sacrifices made by healthcare workers over the 10-week lockdown as they socialised together at the weekend.
Ms Marwick, from Markinch, took to Twitter to bemoan the scenes she witnessed on her journey home from work on Saturday, a day after the Scottish Government eased lockdown rules.
First Minister Nicola Sturgeon has said people can meet others from one other household in groups of up to eight, as long as each household remains two metres apart.
She said on Monday it was clear not everyone had complied with that and revealed police had had to break up almost 800 gatherings on Saturday alone.
Ms Marwick's emotional tweet questioning the point of her efforts has been liked by almost 15,000 people.
She said: "Just got home from work, eight-hour shift, sweating in my PPE.
"Drive home, no one cares. Groups of folk everywhere, no-one social distancing.
"What's the point!"
She went on to say: "I wear a mask in shops to keep others safe.
"No-one affords me the same courtesy, giving me odd looks and invading my space!"
She has received the backing of hundreds of Twitter users, including a petrol station worker who was handed a £20 note carried by a customer in his mouth.
Just got home from work,8 hour shift,sweating in my PPE. Drive home,no one cares,groups of folk everywhere,no one social distancing. What's the bloody point! I wear a mask in shops to keep others safe,no one affords me the same courtesy,giving me odd looks & invading my space! 😡

— Louise Marwick 🏴󠁧󠁢󠁳󠁣󠁴󠁿 (@louise_marwick) May 30, 2020
Hundreds of visitors flocked to beaches, parks and beauty spots across Fife and Tayside at the weekend, despite official advice not to stray further than five miles from home.
Roads were blocked as people took to their cars and people were spotted hugging and chatting closer than the recommended two-metre distance required to minimise the risk of covid-19 transmission.
The First Minister has warned that the guidelines could be enforced by new laws if even a minority continued to flout them.
She said the vast majority had complied with recommendations to keep gatherings small but that she would not hesitate to put restrictions on group size and travel distance into law.