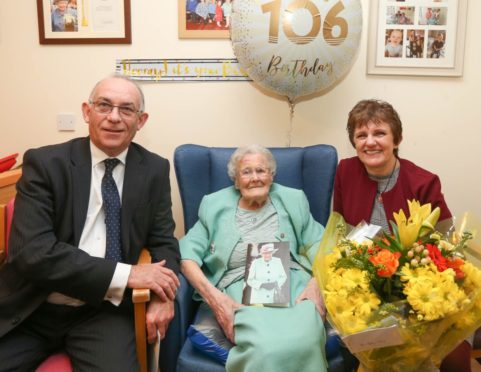 One of Scotland's oldest women has died just weeks after celebrating her 106th birthday.
Elizabeth Craig, who was known as Betty, passed away peacefully last Thursday in Raith Manor care home in Kirkcaldy.
For a day she was believed to be Fife's oldest resident, following the death of Jimmy Sinclair, 107, last Wednesday.
Betty was born on March 12, 1914, just before the outbreak of the First World War and married the year the Second World War broke out.
She grew up in St Andrews and worked in the local Fletcher's haberdashery shop before training as a nurse at the town's cottage hospital.
When she moved to the fever hospital in Kirkcaldy she met her late husband Bert and the couple were married in 1939, setting up home in the town where they would raise their family.
Betty, who had two daughters Mary and Margaret, six grandchildren, 12 great-grandchildren and five great-great-grandchildren, lived in the same house in St Kilda Crescent for 62 years before moving into Raith Manor.
In retirement, she became a mean dominoes player, winning a tournament at Templehall Community Centre in 1982 with her playing partner.
Four years ago she moved from the family home into Raith Manor.
Margaret said her mother was very happy in the care home. She said: "The staff could not do enough for her.
"She still enjoyed playing dominoes every day with her family and friends, who very rarely beat her."
Betty had also volunteered with the Salvation Army and was a member of St John's Church, now Bennochy Church.
Due to coronavirus restrictions a family party for her last birthday had to be cancelled, although she was still visited by relatives, local councillor Judy Hamilton and Fife Deputy Lieutenant Colonel Jim Kinloch.
When she is laid to rest on Monday only immediate family will be permitted to attend her funeral.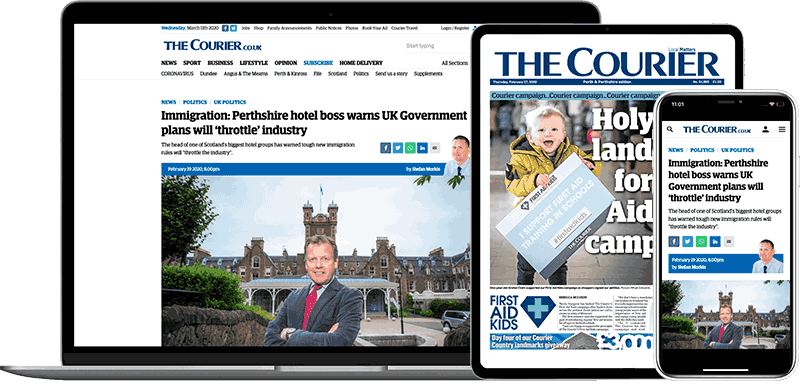 Help support quality local journalism … become a digital subscriber to The Courier
For as little as £5.99 a month you can access all of our content, including Premium articles.
Subscribe