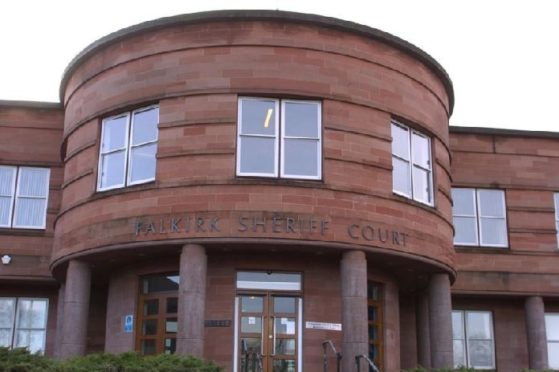 A man who hurled part of a fridge from a first floor balcony at a police officer called to probe an alleged lockdown party in Fife was jailed for 10 months yesterday.
Nico Braithwaite, 22, threw a glass shelf from the refrigerator and a glass bottle at Detective Constable Callum Clayton in the late-night incident in Kennoway.
Falkirk Sheriff Court heard the bottle "narrowly missed" Mr Clayton and the shelf landed just a "short distance" from him.
Prosecutor Paul Jamieson said officers had been sent to the flats, in Leven Road, at 11.30pm on April 14.
Mr Jamieson said: "DC Clayton began a conversation with the accused, who was on a first floor rear balcony, and asked for entry into the property.
"The accused refused him entry and began shouting and swearing at DC Clayton, eventually throwing a glass bottle from the balcony.
"It narrowly missed DC Clayton.
"A few seconds later he then took a glass shelf from a refrigerator, and this was also thrown by him from the balcony towards DC Clayton.
"It landed on a grassy area a short distance from the officer."
Officers eventually gained entry to the flat in the block, and he was arrested.
Braithwaite, of Leven Road, Kennoway, pled guilty to police assault.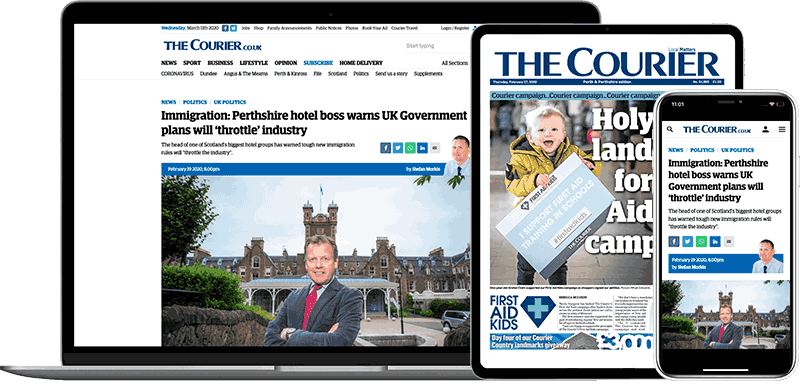 Help support quality local journalism … become a digital subscriber to The Courier
For as little as £5.99 a month you can access all of our content, including Premium articles.
Subscribe