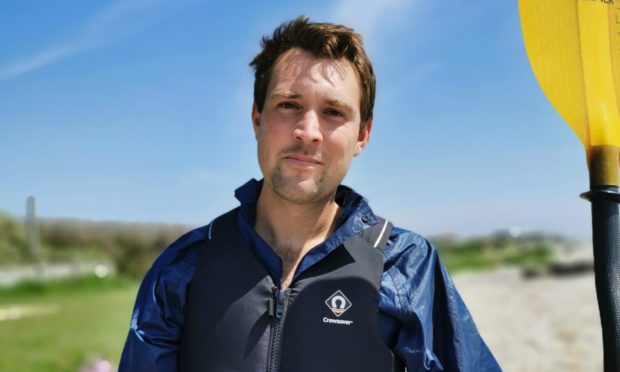 Michael Alexander speaks to a young adventurer who plans to kayak half way around Scotland to support the fishing industry of his girlfriend's East Neuk roots.
Screeching seagulls wheel through the sky over picturesque pan-tiled roofs as lobster fishermen return from a fruitful morning at sea.
There's the faintest hint of spray in the salty air as roaring waves break on the far side of the harbour wall and the amazing light for which this most beautiful part of the world is renowned glints on the crashing surf out at sea.
The impact of Covid-19 means the beautiful East Neuk, which normally attracts thousands of tourists each year, was largely the preserve of the local population in recent months.
But as lockdown begins to ease, a south of England-based kayaker is hoping conditions will be right for him to set out on a 700 mile paddle around the southern half of Scotland to help a  charity which has supported generations of local fishermen.
Jack Gatacre plans to set out from Pittenweem and head north to the Moray coast.
His route will take him through the Forth and Clyde canals, past the Isle of Arran and Fort William, through the Caledonian Canal, Loch Lochy and Loch Ness and into the North Sea where he will paddle round the coast back to the Firth and Forth and the East Neuk.
His venture, inspired by girlfriend Janet Gourlay's father Alexander Gourlay, will raise money for the Fishermen's Mission.
Alexander recently retired after 50 years as a fisherman.
Jack, 28, a travelling salesman from West Sussex, plans to undertake his challenge in a Taran 18 kayak later this summer, lockdown restrictions permitting.
He aims to travel around 50 miles a day for two weeks, stopping to pitch his tent each night.
His Scottish voyage, for which he has set up a JustGiving page, will be training for his ambition to canoe from London to Istanbul.
"I've lived by the sea most of my life and got into boating aged about five," Jack told The Courier.
"I used to go kayaking with my dad in an open topped canoe. We used to go out and smash around doing that.
"I got into sailing aged 10 and started teaching at 14. I crossed over to the Isle of Wight.
"Then I got into kayaking when I was studying geography at Exeter University. I would go in the rivers and out to sea in Cornwall/Devon. I loved being there."
Jack's girlfriend, who he met at a party in London through a university friend, grew up in Pittenweem. Under normal circumstances they get up to visit Janet's dad in Fife quite a lot. The idea was to combine the adventure with a summer holiday in Scotland this year. However, Covid-19 restrictions has put a question mark over the timeframe.
Jack added: "A couple of years ago I canoed from London to Land's End for a couple of weeks holiday which I really enjoyed. I thought what's next? I wanted to get a kayak that you can sit inside rather than on top so that it's twice the speed.
"Doing this trip, I get to see more of Scotland – sea, lochs, canals – it's  quite a challenge. Ticks every box really. And I also thought it would be a good opportunity to raise money for a worthy cause.
"I won't go over the north of Scotland, because the seas are carnage up there. But the plan is to go from Fife through the Forth up to Grangemouth, along the canal to Glasgow, up to Fort William past some of the islands. Then through the Caledonian Canal, Loch Ness, then down. It's 700 miles and I'm going to give myself 16 days. I'm aiming for August. But it can push back to September if needed. I'm pretty relaxed about the dates."
Jack never knew the East Neuk in by-gone days when it was bustling with fishing boats that latterly gave way to tourism and more pleasure craft.
But he is aware that prawn fishing in particular continues to be a significant part of the local economy and the history and culture prevails through local families and community.
That's why he is keen to support British charity the Fishermen's Mission which has been providing practical help and spiritual support to fishermen for well over a century.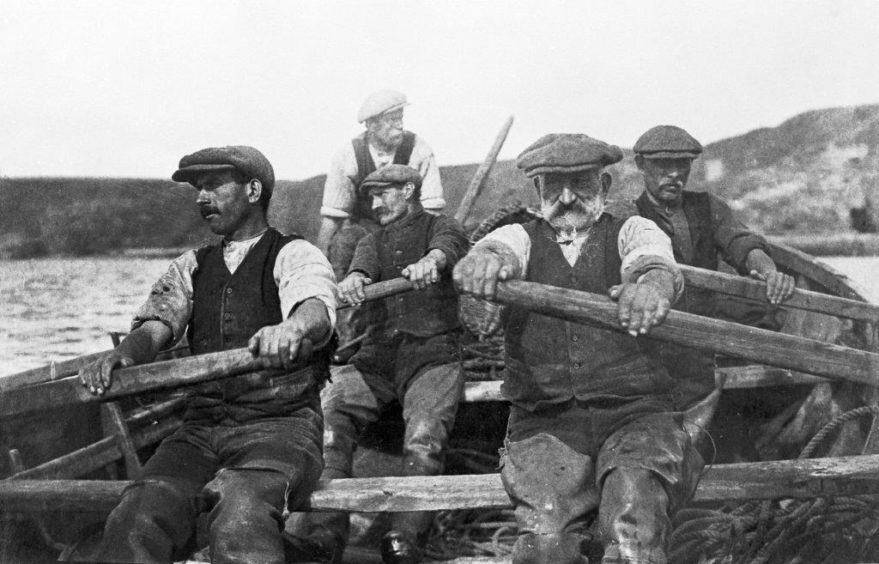 In 1881, the Fishermen's Mission (also known as the Royal National Mission to Deep Sea Fishermen – RNMDSF) began its work by going out in a fleet of boats under the banner of 'Preach the Word, Heal the Sick' offering food and medical supplies.
It met with fishermen while they worked, trying to alleviate the terrible conditions on board.
The fishing industry has undergone many changes over the years and the Fishermen's Mission has always responded accordingly.
It established large accommodation centres to provide a safe place for fishermen to rest or stay when their boats came in, often many miles from home. Some of these centres had more than 100 beds.
However, many fishermen now fish from their home ports or have sleeping facilities on board. The mission now provides 24-hour 'mini-centres' with good facilities and welfare offices covering the coastline of the UK.
"Whilst fishing is a great and noble trade, culture and way of life it can also be difficult and dangerous for fishermen and their families," added Jack.
"This year has also been particularly difficult for fishermen financially as Covid 19 has reduced the value of their catch to such an extent that it is currently not economical to leave the harbour in their boats.
"The Fishermen's Mission aims to help by providing financial assistance, support and life saving during storms."
Jack, who has set up a Just Giving page at https://www.justgiving.com/fundraising/jack-gatacre1, said supporters so far included G & J Wilson Fish Wholesaler of St Monans. Blakemore (Spar) and Farmfoods had offered some sponsorship, while he had also been in touch with the Co-Op.
"The biggest concern weirdly about doing this is the logistics of getting food and water out to you," he said of the adventure itself.
"This will be especially so in the more remote places in the western part of Scotland. I'll have to plan quite carefully and do three or four days shopping.
"When I kayaked to Cornwall, most days I would go to a shop or beach restaurant. But it's so much more remote up there in Scotland which is useful but is going to make it so much more challenging. It's going to be tough.
"But having set the challenge, it's the sponsorship that will keep me going.  A lot of people are putting good faith in me already.
"The other aspect is exploring – I want to see what's round the next corner or the next bend and the next cove. That's what gets you going on these trips."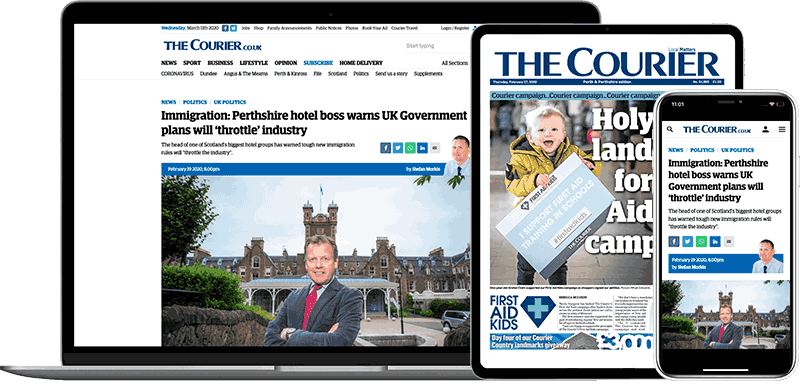 Help support quality local journalism … become a digital subscriber to The Courier
For as little as £5.99 a month you can access all of our content, including Premium articles.
Subscribe