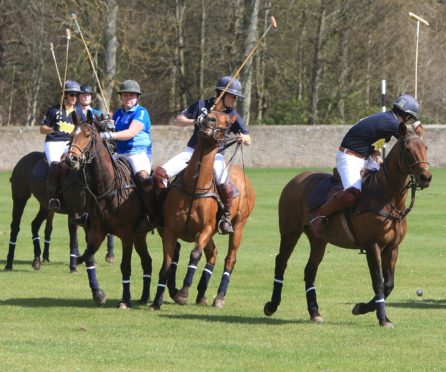 Big-hearted Fife students have raised thousands for wounded, injured and sick forces veterans – despite coronavirus forcing the cancellation of a major fundraising event.
The St Andrews Charity Polo Tournament – the largest polo event in Scotland – is held annually at Errol, Perthshire, and has raised nearly £72,000 for Help for Heroes since 2015.
The student organisers were forced to cancel this year's event, which was due to take place on Saturday April 25, due to the Covid-19 pandemic.
The participants and spectators were offered a refund, with the option to make a donation to Help for Heroes.
Incredibly this resulted in £9,200 being raised for the forces charity.
George Nickerson, tournament director, said: "Despite the forced cancellation of this year's tournament due to the ongoing Covid-19 pandemic, our team have been taken aback by the generosity of our guests.
"When given the option of a partial refund, many of our guests – the vast majority of whom are university students – chose to donate a portion of, or even their entire refund directly to Help for Heroes.
"Because of this overwhelming response from the St Andrews community, we are thrilled to be able to donate £9,200 to Help for Heroes this year.
"The committee was overwhelmed to see so many of our guests choose to support Help for Heroes at a time when they, like many other charities, need our support and generosity most.
"Whilst we may still be at home and away from our loved ones, preparations for the 2021 tournament have already begun and we hope to welcome everyone back to Errol next year."
David Martin, Help for Heroes' head of fund-raising, said: "Help for Heroes is hugely grateful to the students of St Andrews University and all those involved in the Polo Tournament for everything they have done to support us over the years.
"We are especially grateful to all those who chose to support us this year as, like all charities, our fundraising income has been hit and we need to raise essential funds to ensure we can keep supporting our wounded and sick veterans."