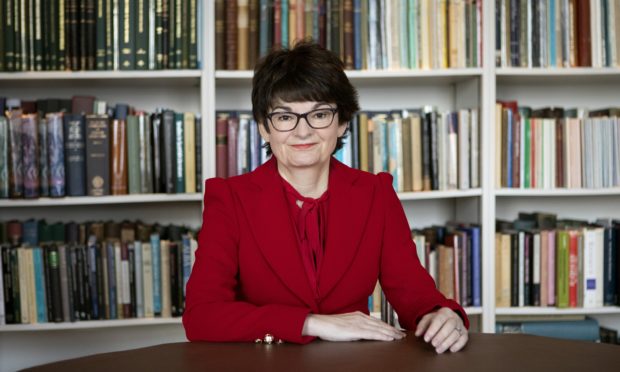 Scotland's top university has apologised for failing its black, Asian and minority ethnic (BAME) scholars.
St Andrews University principal, Professor Sally Mapstone, said students and staff had been let down, and added: "On behalf of this university, I apologise for that."
The students' association has also apologised, saying it had "fallen short" of doing everything it could for BAME students.
Professor Mapstone's comments come amid a worldwide focus on racial equality, prompted by the death of black man George Floyd in Minneapolis.
They follow a student takeover of the university's Instagram account this week, with posts claiming the institution needed to do more to improve diversity and acknowledge its "dreadful history of white privilege".
Prof Mapstone outlined a number of actions the university was taking to improve BAME representation.
"We know that for decades St Andrews hasn't got this right, that we've let down our BAME students and staff and that our university has been, and continues to be, so much the poorer for it," she said.
"Acknowledging that injustice, understanding what we are and have been doing to right it and where we must all play a part in enabling structural change is an absolutely fundamental step in our reform."
A year-long project has found more than 20% of St Andrews students are BAME, compared to 8.8% across Scotland as a whole.
In addition, 6.6% of staff identify as BAME, along with 35.4% of postgraduates.
Just 4% of Scotland's population identifies as BAME, and in Fife the figure is 2.4%.
The university is already examining the possible advantages of removing candidates' names from their applications and is working to identify and address issues that disadvantage BAME people.
It has launched a staff BAME network and BAME students give recruitment presentations at secondary schools and review all marketing material.
Professor Mapstone said: "Every one of the initiatives under way at St Andrews exists because we want to make a real difference to people's lives.
"These actions are only a start but I hope they provide a sense of depth and momentum."
Student president Jamie Rodney echoed the principal's apology, saying: "The students' association, just like the university, has fallen short of doing everything it could for BAME, and particularly black, students.
"We'll be doing everything we can to support the university's actions and uplift the voices of our black students."
The Complete University Guide this week ranked St Andrews as the best in Scotland in its annual assessment of universities' teaching and research strengths.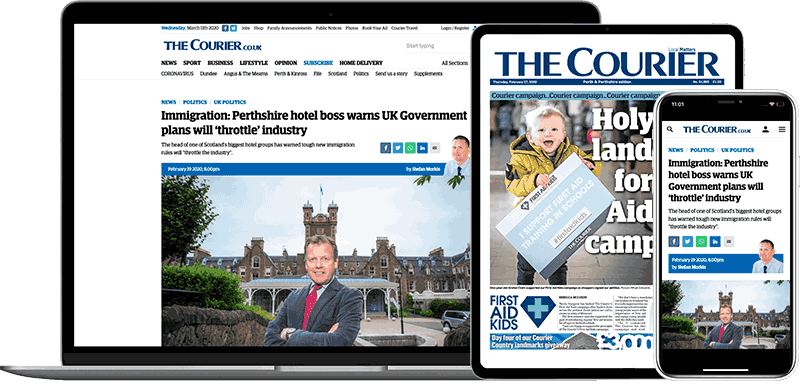 Help support quality local journalism … become a digital subscriber to The Courier
For as little as £5.99 a month you can access all of our content, including Premium articles.
Subscribe