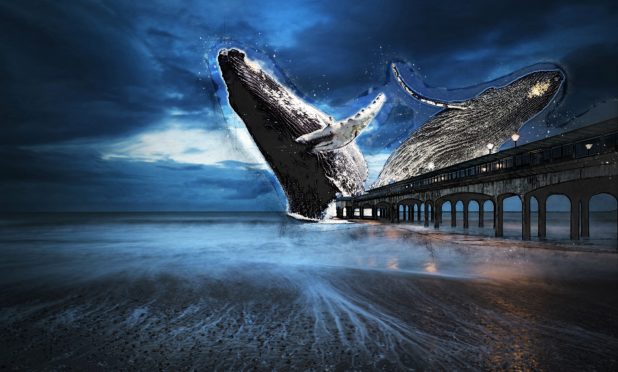 Hopes have been raised the east coast could soon deliver a multi-million pound tourism boost after plans to build a pier and iconic whale sculpture in Leven resurfaced.
Amid fears the coronavirus pandemic had left the blueprint dead in the water, an online petition has been launched to gather renewed support for the ambitious project, which would involve the creation of two 100-foot stainless steel humpback whales – similar to Falkirk's Kelpies – at the end of a 1,000-foot-long pleasure pier.
The £55 million plans, which were first mooted in February 2019, are similar to proposals unveiled last month for a whale sculpture on Dundee's waterfront.
The focus in Fife is for the projects to complement each other and potentially create a whale-themed sculpture trail encouraging people to visit Scotland.
Eugene Clarke, chair of the Levenmouth Whale Project, is appealing for people across the country to share their petition.
He said: "Whales are a powerful motif.
"They not only recall an important piece of local industrial history, their return to the Forth also bears witness to our changing climate and the overwhelming need for conservation of our natural resources.
"So it's no surprise that Dundee has latched on to our idea with a giant flattened whale canopy for its waterfront. Imitation is the sincerest form of flattery.
"But the Dundee project will complement the Levenmouth project.
"With a visitor centre dedicated to whale and marine life and giant whales leaping up in the Forth at Levenmouth, we're now on course to create an even more irresistible attraction – a whale sculpture trail for Scotland."
Mr Clarke believes the planned reinstatement of the Levenmouth rail link could boost the pier and sculpture plan.
"We had plans for information stands and extensive public engagement in the spring and summer at events in and around Levenmouth but these have all been cancelled due to the pandemic.
"We look forward to reviving these plans as soon as we can, but in the meantime we're going virtual and launching a petition.
"I know petitions work because of their impact during the Levenmouth rail campaign."
In Dundee, award-winning artist Lee Simmons' whale design was revealed last month as the centrepiece of an interactive playpark at Waterfront Place.
Judges, including figures from V&A Dundee, Abertay University, St Andrews University, and Duncan of Jordanstone College of Art and Design said the design was chosen for the city's historical connections to whaling.
The large-scale sculpture will be formed in tubular sections following the creature's contours, with its tail arching towards the River Tay to capture a sense of movement.
A spokesperson for Dundee City Council said: "The latest major sculpture recently announced for Dundee is tapping into a rich seam of public art across Scotland, much of which is steeped in the history of its area.
"The whale represents a balance between Dundee's past, present and future. It acknowledges the significance of the whaling industry to the growth of the city and promotes a forward thinking conservation message through the use of technology and play."
The Levenmouth petition is available by clicking here.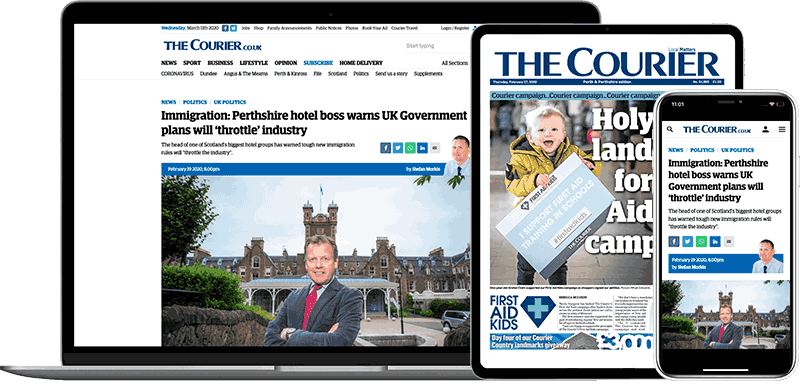 Help support quality local journalism … become a digital subscriber to The Courier
For as little as £5.99 a month you can access all of our content, including Premium articles.
Subscribe