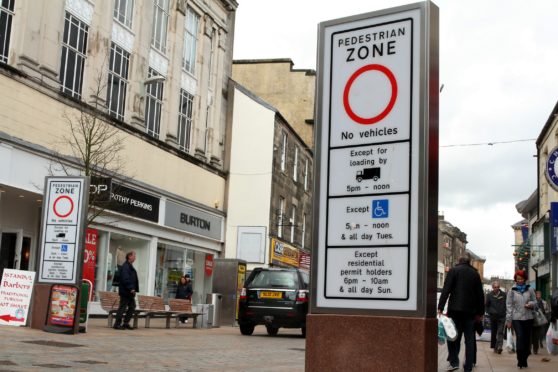 A Fife Labour councillor has hit back a Conservative calls to create an action plan to revive town centre high streets, branding it a PR stunt.
Neil Crooks, convener of Kirkcaldy area committee, voiced his anger after Fife Tory MSP Alexander Stewart urged the Scottish Government to set out a rescue package.
Mr Alexander highlighted Conservative party calls for a Town Centre Coronavirus Plan to stop closures and potential bankruptcies. It would include a buy local initiative, scrapping parking charges, a review of social distancing rules and a relaxation of outdoor eating and drinking.
Mr Crooks said: "Mr Stewart's call for a High Streets action plan looks like a PR stunt from someone who should know better.
"If he thinks his ideas are in any way unique they are not and many of the actions lie with local government not central government."
Kirkcaldy has suffered a raft of high profile closures with Marks & Spencer, Tesco, Debenhams and BHS all pulling out of the town centre. Last week, three more businesses, including Clarks and fashion retailer Quiz closed stores.
Mr Crooks said many of the challenges facing the area dated to before Covid –19 and were directly related to Tory policy decisions at Westminster.
Mr Stewart repeated his assertion that a plan needed to be drawn up to support town centres that had been severely hit by the pandemic.
He said: "Every decision that the people across Fife take over the coming weeks, from spending money in local stores, supporting locally run cafes, and paying for local traders to fix household appliances, might be the difference between people joining the job queue at Christmas, or staying on track to further their career.
"Without radical action, we risk plunging Scotland into the deepest economic depression of modern times, which will leave lasting and incalculable damage on the life changes of the young and the poorest in our society."