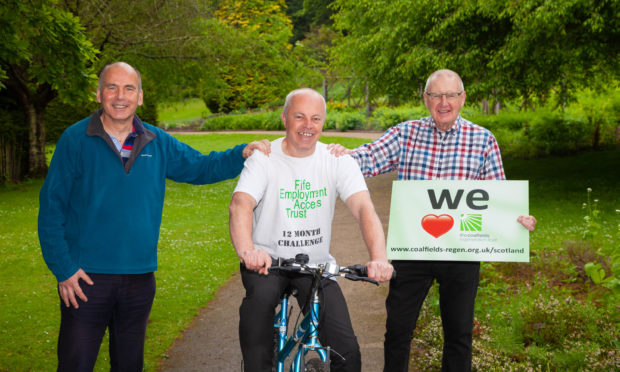 An award-winning Fife charity that helps people with mental health issues back into work is extending its reach to Australia.
Staff from Fife Employment Access Trust (Feat) will share its innovative mental healthcare programme with workers from international firm Allianz Care through conference calls and a two-week trip to Australia.
It will be Feat's second Australian partnership, having already supported Melbourne-based Wise to implement the Employ Your Mind Programme.
Feat chief executive Duncan Mitchell said: "Day in, day out we get to work with people experiencing severe disadvantages in life due to their mental health and help them to unlock their ability and talent to overcome their daily challenges in life.
"It is an honour to help them on their journeys and working with Allianz will allow us to extend this honour around the globe."
Feat staff, some of whom have suffered mental health issues themselves, use a blend of two types of training to help people – cognitive remediation therapy (CRT) to improve memory and boost confidence, alongside placement and support to help people with enduring mental health illness get into work.
While CRT had been trialled prior to 2012, the Glenrothes-based charity was the first in the UK to implement it and has since trained other organisations and NHS boards.
Around a third of Scots are affected by mental illness each year and according to Mr Mitchell, only 7% of those with severe mental health problems are in work.
He said Feat's programme had been quicker and more effective than any other for getting people back into meaningful employment.
Feat is developing Silverburn Park in Leven, and plans to open a £7 million visitor centre and community hub there, as well as create a place for volunteering and workshops for those experiencing mental health issues.
Last year, the charity won a Centre for Social Justice Award for its work.